« Obituaries | Wayne C. Shaw
Wayne C. Shaw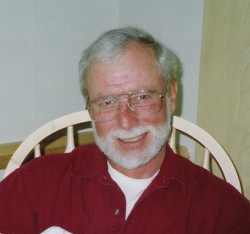 Date of Death: August 1, 2015
Date of Birth: October 3, 1942
Biography:
GEORGETOWN – Wayne C. Shaw, 72, of Georgetown and Greenville died on August 1, 2015 at home in Georgetown with his family by his side.
He was born on October 3, 1942 in Bath, Maine, son of Charles W. Shaw and Elizabeth J. Shaw.
He graduated from Morse High School in 1961 and Maine Maritime Academy in 1965 with a degree in engineering.
He married Virginia M. Percy on November 20, 1965.
He served in the US Merchant Marine shipping out for 32 years working for several shipping companies retiring as Chief Engineer from Waterman Steamship Corporation in 1997.
Wayne loved the outdoors and spent countless hours hunting, fishing, snowmobiling, and logging from his retirement home and camp in the Greenville area. He and his wife Ginger enjoyed following NASCAR up and down the eastern seaboard. For the last few years he took great pleasure in watching his grandsons sporting events.
He was predeceased by his parents, a sister Carolyn Shaw, and an infant daughter Kathleen A. Shaw.
He is survived by his wife Ginger of 49 years, son Ron and wife Joy of Arrowsic, ME, son Gerry and wife Lisa of Valrico, FL, daughter Kelley and companion Thaddeus Castanis of NYC, NY, four grandchildren Taylor and Brogan Shaw of Arrowsic, Amanda and Stephen Shaw of Valrico, FL and his loyal Springer Spaniel Sully.
At Wayne's request there will be no services at this time.
The family would like to extend their sincere thanks to Dr. David Benton and the staff at New England Cancer Specialists, and to CHANS Hospice Care for their in home support and guidance.
In lieu of flowers donations may be made in his memory to CHANS Hospice Care at 60 Baribeau Drive, Brunswick, ME 04011.
Arrangements by Funeral Alternatives, 8 Pleasant St. Brunswick, ME 04011