« Obituaries | Jacqueline Shaw
Jacqueline Shaw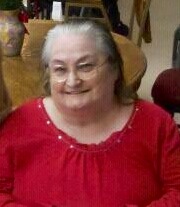 Date of Death: January 9, 2013
Date of Birth: January 30, 1934
Biography:
Auburn- Jacqueline Shaw, 78, died on Wednesday, Jan. 09, 2013 at the Hospice House in Auburn with her family by her side.
Jacqueline was born in Lewiston on Jan. 30, 1934, the daughter of Elmer G. and Ida M. (Hines) Shaw.
Jacqueline owned a number of businesses; most notably Little Ray's Variety. She also worked at local restaurants.
She was active in the local snow shoe clubs, and enjoyed playing bingo, going to Las Vegas, and travelling.
Jacqueline is survived by her children; David Pinkham and his wife Laurie, Tammy Adams and her partner Alan Nickerson, Raymond Lemieux and his wife Della, Cindy Osborne and her husband Kevin, Sally Lemieux, Alfred Lemieux and his wife Lisa, Dennis Lemieux and his wife Joyce, Allyson Trala and her husband Greg, Chris Lemieux and his wife Heidi, 25 grandchildren and 22 great grandchildren.
There will be visitation at 11am on Sat., Jan. 12, 2013 with a memorial service at 12 noon at Funeral Alternatives, 25 Tampa St., Lewiston