« Obituaries | John Shaw Jr.
John Shaw Jr.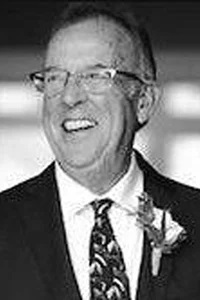 Date of Death: July 22, 2022
Date of Birth: April 10, 1951
Biography:
GARDINER – John Shaw, Jr. has written his last song, played his last 18 holes and laughed at his last joke. He passed peacefully while holding his family close on Friday, July 22, 2022.
John was born in Concord, Mass. on April 10, 1951 to Mabel and John Shaw, Sr. He attended the Fenn School and Belmont Hill School, and went on to earn a bachelor's degree from University of Denver and a master's degree in Social Work from Boston University.
At 17, John began his social work career at an education enrichment summer camp in Boston, Mass. where he found he easily connected with the underprivileged inner city children. After college, he moved back to Massachusetts and started working the nightshift at McLean Hospital where he became fascinated with helping patients and decided to pursue a master's in social work.
Upon graduation, he held leadership roles for a number of social work programs in Massachusetts including Wayside Community Programs, the Chelmsford House, a juvenile detention center, and Mentor, a Foster Care provider.
In 1989, John moved to Gardiner to live in his great-grandmother, Laura E. Richards' Yellow House. Here he raised his children and resided for the remainder of his life.
His first job in Maine was as the Director of Licensing for the Maine Department of Health. Under the direction of Chris Bliersbach, John implemented a new licensing system that educated prospective agencies with the requirements for licensure which resulted in a higher rate of
successful licensure. He was then recruited to work at JBI, a private psychiatric hospital in Portland, to develop and grow a new foster care program.
In 1993, John started his most challenging role as the CEO of the Kennebec Valley Mental Health Center. Over seven years, he overcame many obstacles, developed new services and led the agency into a new era.
In 2001, John started his own private therapy practice and spent 20 years helping people in the Kennebec Valley navigate the difficulties of their lives. As his career was driven by a commitment to make the world a better place, so, too, was his work as a civil servant of Gardiner. He served for many organizations including Rotary International (1991-2020), Gardiner Public Library (1992-2022), and Johnson Hall Performing Arts Center. There, he served as president and was involved for over 11 years in efforts to fundraise for the restoration of the historic theater. A project which today has been fully funded and the construction is underway.
John lived a joyful life filled with many hobbies. He loved to ski all over the world, particularly at Sunday River in Bethel. An avid golfer, he played several times a week and loved that all three of his kids also love the sport. In his final months, he even published a book about golf,
"Every Shot Makes Somebody Happy And Other Things My Father Said About Golf." John was also a passionate musician and played in many bands – The Pumps, Pat Colwell & the Soul Sensations, The Four Old Fat Guys, and The Zulu Leprechauns. He wrote, recorded, and performed countless songs either on the bass, guitar, piano or vocals.
John is survived by his wife, Kimberly Bailey Shaw; DC, his oldest son, Samuel Shaw and his wife, Elena Shaw; his daughter, Julia Binder and her husband, Nick Binder, his granddaughter, Maggie Binder; and his youngest son, Alexander Shaw and his fiance, Evyn Whiteley. He is also survived by his sisters Betsy Shaw Bell, Louise Shaw and Janet Shaw. His dog, Louie, will miss him greatly.
He was predeceased by his first wife, Peg Campbell Shaw; and his parents.
A celebration of John's life will be held at the Gardiner Common on Saturday, August 20 at 3 p.m.
Arrangements under the care of Funeral Alternatives, 82 Western Ave., Augusta, ME 04330.
In lieu of flowers, donations can be made in John's memory to Johnson Hall, Inc.