« Obituaries | Charlotte Shaughnessy
Charlotte Shaughnessy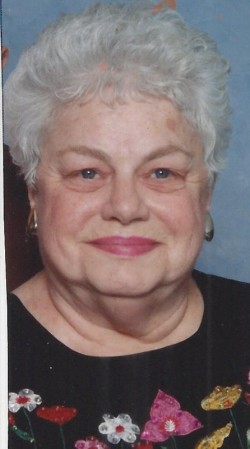 Date of Death: December 4, 2017
Date of Birth: August 3, 1926
Biography:
BRUNSWICK – Charlotte (Rider) Shaughnessy, 91, of Brunswick died on Monday, December 4, 2017 at her home in Brunswick. She was born in Bangor, Maine on August 3, 1926, the daughter of Hartley and Vera (Ward) Rider.
Charlotte was a graduate of Brewer High School, the class of 1943.
She was a former telephone operator for N.E. Tel & Tel, and also worked as PBX Operator at Eastern Corp. and Penobscot Hotel. She retired in 1980 from Steven's Studios after 15 years as receptionist, phone operator, and office manager.
Charlotte was a member of St. Vincent De Paul Church in Bucksport, and was a member of their women's group.
She loved her cottage at Hart Pond in Orland where she and Dick spent their summers for 40 years. She enjoyed flowers, crafts, traveling, boating, line dancing, and her class of '43 get-togethers.
Charlotte was predeceased by her parents, her husband, Richard who died in 2005, a brother, Harold, her beloved grandson, Todd, a sister, Rachel Ayer, and a son-in-law, David Pashley.
She is survived by a son, Ronald H. Soucie of Kenduskeag; daughter, Georgia Pashley of Brunswick; great granddaughter, Lilah P. Pashley of Phippsburg, niece, Jan Cushing and her husband Rich and their sons, Clayton and Calvin; and nephews, Larry and Scott of Niantic, CT, and her loving extended family Renee, Jason, and Seth Stachmus of Phippsburg.
The family would like to extend a special Thank You to Neighbors Incorporated, CHANS in Brunswick, and the Mid Coast Hospital emergency room and Palliative Care team for the excellent care Charlotte received while in their care.
In lieu of flowers donations may be made in Charlotte's memory to the Bangor Humane Society, 693 Mount Hope Avenue, Bangor, ME 04401.
A graveside service will be held in the spring at Mt. Pleasant Cemetery in Bangor.