« Obituaries | Mary Anne Seidel
Mary Anne Seidel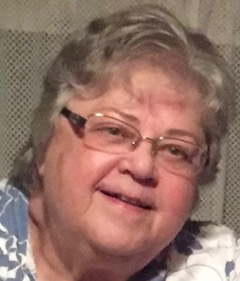 Date of Death: May 22, 2023
Date of Birth: April 30, 1942
Biography:
BRUNSWICK -   Mary Anne Seidel died peacefully on May 22 at Mid Coast Hospital.
     Born in New York City at Sloane Hospital on April 30, 1942, Mary was the youngest child
of Dr. Albin R. and Mrs. Alice (Merrick) Seidel, and grew up in Scarsdale, New York. She
graduated from The Ursuline School in New Rochelle, N.Y., earned a BS in Nursing from
Boston College, and an MS in Nursing from Boston University. In her early years in the field,
Mary was a nurse at Columbia Presbyterian Hospital in New York City. In Boston, she became
a Clinical Nurse Specialist at Tufts Children's Hospital, eventually teaching Nursing at
Boston College.
      In the late 1970's, Mary moved to Seattle, WA, to pursue her career in advanced study.
She continued nursing at Seattle Children's Hospital while she earned an MA degree in
 Sociology from the University of Washington. There she also completed her course work for her
PhD in a study of families having a child with developmental disabilities. She taught Nursing for
many years at Seattle University.
     Mary's association with Maine began early, spending a lifetime of summers at the family
cottage in Pine Point, Scarborough. She retired to Brunswick to be near her family in 2009. As
she had been an active member of St. Patrick's Catholic Parish in Seattle, she continued her  
church affiliation here at St. Charles Borromeo Church. A beloved mentor, an enthusiastic
traveler and camper, an avid reader, Mary always enjoyed lively conversation about social
justice, women's rights, and politics. Her childhood Golden Retriever was replaced by Oscar, an
energetic Maine Coon cat.
     Mary was predeceased by her parents; her brother, Dr. Robert Seidel; her sister-in-law, 
Jean Seidel; and her brothers-in-law, Vincent Messler and Herbert Kresser. She is survived by
her sisters, Elizabeth Messler and Jane Kresser of Brunswick; her special godchild, Laura Miller
of Seattle; and many loving nieces, nephews, grandnieces, grandnephews, cousins, and friends
across the country.
     A Memorial Mass will be celebrated on Saturday, June 24, at 11 a.m., at St. Margaret Catholic
Church in Old Orchard Beach, ME. Internment will follow at St. Mary's Cemetery in Biddeford.
     In lieu of flowers, memorial gifts may be sent to Independence Association (a local social
services organization for persons with intellectual disabilities), 3 Industrial Parkway, Suite 1,
Brunswick, ME04011; or Special Olympics New Hampshire, P.O. Box 3598, Concord, NH 03302.
Condolences may be expressed at www.funeralalternatives.net