« Obituaries | David F Seams
David F Seams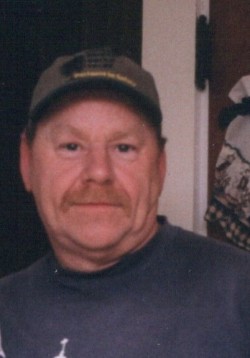 Date of Death: January 16, 2022
Date of Birth: April 14, 1950
Biography:
David Francis Seams, 71, passed away Sunday, January 16, 2022 at Stephen's Memorial Hospital after fighting a courageous battle with health issues.
David was born on April 14, 1950. He grew up in Norway, and attended Oxford Hills High school. He graduated in 1969 and then entered the military. He joined the Navy and was stationed on the USS Forrestal. After his 4 year enlistment he returned home and worked various jobs. He worked as a woodsman, (one of his favorite jobs) and went on to work for CB Cummings for over 20 years. Where he was a set up foreman and mill worker. David was a very hard-working man that was dependable and punctual. Everyone who worked with him knew he was fair and honest.  
He loved outdoor sports such as fishing, hunting and camping. He also loved to plant a garden every summer. He enjoyed playing the guitar and listening to music, dancing, playing cards and games. David had a tremendous sense of humor and would make you laugh. His wit was unmatched and he was always the life of the party. His laughter was contagious!  
David married the love of his life, Linda Ryerson on January 10, 1981. Together they raised four children, Melissa Locklar, Travis Seams, Tiffany Seams and Valarie Seams. His family was his pride and joy. David and Linda created lifelong memories, attending the kids' sporting and school events.  He lived for his family. 
David enjoyed his grandchildren, Morgan, Cameron, Jazmyn, Emily, Jaylynn, Jaydon and Nolan. With each grandchild he was blessed, and having grandchildren around him was his happy place.  He loved camping, family cookouts, swimming and teaching them about gardening.  Teasing was his favorite thing to do. The grandchildren called him "Grampa" or "Poppa." He was a wonderful husband, father and grandfather, brother and friend!    
He was predeceased by his father and mother, Clinton and Eunice Seams. He is survived by his loving wife Linda and four children, Melissa, Travis, Tiffany and Valarie. He is also survived by his 5 remaining siblings, Laurice Yeaton and husband Elwood, Karen Seams, Jean McNally, Steven Seams and wife Tammy and Dale Seams, as well as many nephews and nieces. 
David will be missed forever. He was an extraordinary man that was courageous, kind, loving, fiercely loyal and very personable. He truly was a special human being that everyone admired. His passing has left a hole in many hearts, but everyone knows how blessed they were to have this wonderful man touch their lives. His memory lives on in all who loved and knew him.
The family wishes to thank all who have given so generously during this difficult time.
No services are planned at this time.