« Obituaries | Michael Patrick Schlicht
Michael Patrick Schlicht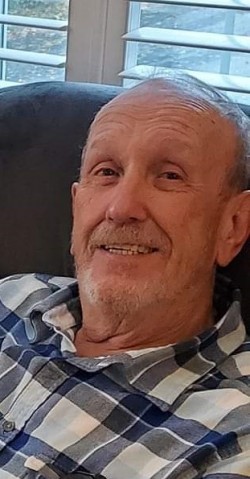 Date of Death: December 10, 2021
Date of Birth: January 25, 1944
Biography:
Bath – Michael Patrick Schlicht of Bath, ME passed away with his family by his side on December 10, 2021 after battling a long fight with cancer. He was born on January 25, 1944 to Harold "Happy" and Mary Schlicht in Manchester, NH.
Michael married Natalie Sacre on January 29, 1966 in Gardiner, Maine at St. Joseph's Catholic Church and together shared 55 years together.  He graduated from Russell Sage College, Troy, NY in 1971. He worked for many years as a Research Toxicologist. The last 20 years of his career were in clinical research monitoring. After retirement, he and his wife spent a year in Ecuador, then returned to Bath, Maine. He was a volunteer at the Maine Maritime Museum and also worked wit hthe special needs adults as a Daily Living Specialist.
Michael was preceded in death by his father, Harold Schlicht Sr., mother Mary Schlicht and a brother Harold Schlicht Jr.
Michael is survived by his wife Natalie Sacre Schlicht, a daughter Kristen Schlicht, son Peter Schlicht and wife Brenda, brother Donald Schlicht and wife Barbara, sister-in-law Norma Schlicht, brother-in-law James Sacre and wife Anne, sister-in-law, Mary Bickford Hicks, brother-in-law, Raymond W. Bickford Jr and wife Lynda as well as by granddaughters Caitlin Schlicht and Amanda Schlicht. Michael is also survived by many nieces and nephews: Marie Schlicht, Robb (John), Hal Schlicht, Tom Schlicht (Mary), Caren Schlicht Comeau (Steve), Steve Schlicht, Lisa Schlicht Engstler (Steve), Katie Hicks, Marshall Hicks, Steve Sacre, Michael Sacre and Michael's beloved Chocolate Labrador Retriever, RiverSong.
The family wishes a heart-felt thank you to CHANS Home Health and Hospice for their outstanding care and support. In lieu of flowers memorial donations may be made to Critter Cavalry Rescue, Franklin, TN, Crittercavalry.com  (615) 661-5333
Arrangements are in the care of Funeral Alternatives, 46 Bath Rd. Brunswick, ME. condolences may be shared at www.funeralalternatives.net