« Obituaries | Lyn Marie Schlaack
Lyn Marie Schlaack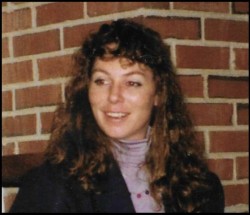 Date of Death: September 13, 2022
Date of Birth: August 17, 1963
Biography:
Lyn Marie Schlaack
Lyn passed away in her Brunswick home on Tuesday, September 13th at 59 years of age. She was surrounded by her beloved life partner, daughter, and family dog until the end. She was a graduate of Andover College in Computer Science 1984 and held a Plant and Soil Certification from SMVTI.
Lyn had an incredible green thumb and loved tending to her flowerbeds. She worked as an office administrator for Skillin's Greenhouses in her younger years. More notably, Lyn was a 30+ year Maintenance Support tech for the US Postal Service Distribution Center in Scarborough, Maine, where she loved to feed the birds on her breaks.  
She had an undying love for horses that she handed down to her daughter and could be found at horse shows around the state, where she snuck treats and provided unconditional support and humor to all riders and families. Lyn was a part of Royal Silks Equestrian Center and had also served on the board of The Maine Horse Association.
   Lyn was survived by her only daughter Morgan Schlaack, sister Susan Blake, brother Andrew Schlaack, and her life partner Dale Wiles. She truly had an impact on all people she came across, and will be missed by all who knew her.