« Obituaries | Hilary Marisa (Brown) Saenz
Hilary Marisa (Brown) Saenz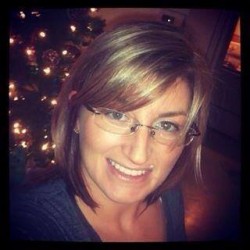 Date of Death: December 25, 2013
Date of Birth: December 15, 1984
Biography:
Hilary Marisa (Brown) Saenz, 29, passed away at her home in Ellsworth, ME on December 25th, 2013.
She was born in Brunswick, ME on December 15th, 1984 to David and Kathy Brown. She attended school in Bowdoin and Topsham and was employed by EMMC of Bangor and Wal-Mart of Ellsworth.
She is survived by children Alyana and Christopher, parents David Brown of Bowdoin and Kathy Christie of Tampa, FL, brother Chance and his wife Casey of Litchfield, maternal grandparents Gerald and Dorothy Emery of Hanover, and many aunts, uncles, cousins and friends.
She was preceded in death by her paternal grandparents, George and Cornelia Brown.
Hilary enjoyed annual camping trips with her father and extended family at Cathedral Pines in Eustis. Devoted mother, loving daughter, and loyal friend, Hilary will be deeply missed for her gentle spirit, kindness, unconditional love for her family, and warm smile.
A Celebration of Life for Hilary will be held on January 3, 2013 at 2 pm at Pathway Vineyard Church in Lewiston. For those who wish to make a contribution for Hilary's children, donations may be made to Five County Credit Union, P.O. Box 598 Bath, ME: In Memory Of Hilary Saenz (Brown).
Condolences may be expressed at www.funeralalternatives.net