« Obituaries | Wesley Verrill Ryder
Wesley Verrill Ryder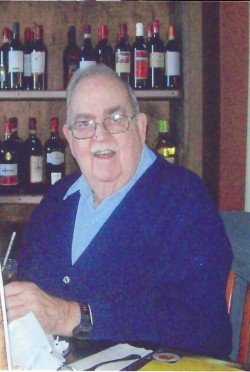 Date of Death: October 7, 2023
Date of Birth: April 29, 1936
Biography:
Wesley Verrill Ryder of Auburn, born April 29, 1936 passed away peacefully on Saturday, October 7th, 2023.
He was a 1954 graduate of Edward Little High School where he was a member of the marching band that participated at the Cherry Blossom Festival in Washington D.C. in 1952.
He earned his Bachelor's Degree in Education at the University of Maine Orono and continued on to earn his Master's Degree in Adult Education from USM.
He taught at Maine Central Institute in Pittsfield and Poland Spring Job Corp, but spent most of his career teaching English at Lewiston High School where he was Chairman of the English Department when he retired.
He was a member of the National Guards of the 240th Engineering Battalion and was an honor graduate of the Basic Army Administration School. 
He was an active member of his community that included participation as an Assistant Scout Master for Troop 111, a Maine Swimmers official, a member of the United Commercial Travelers Organization, a devoted member and Chairman of the Board for Danville Junction Church, a past Master of both Stevens Mills and Danville Junction granges as well as service to the Maine State Grange.
Throughout his life he enjoyed camping, reading, music, and was known for his poetry writing. He was most of all, a devoted family man where his family was his life.
He married Glenys M. Miller in 1962 and they shared 61 years of marriage. 
He was predeceased by his parents, Cedric J. and Ruth V. Ryder as well as his brother Richard Ryder.
He is survived by his wife Glenys Ryder, his son and wife, Andrew and Laurel Ryder of Waldoboro, his daughter and partner Diana Mains and Paul Bory of Auburn, his grandson and wife, Joshua and Alisha Mains and his great-granddaughter, Arianna Mains of Milford, MA, his grandson and partner Timothy Mains and Nicole Grady of St. Petersburg, FL, his sister, Betty Gacetta of Vermont, his sister in law, Kim Ryder of Lewiston and by many cousins, nieces, and nephews.
Anyone who wishes to make a donation in his name to the Danville Junction Grange #65 scholarship fund can do so by sending it to 48 Pond Road, Raymond, ME 04071.
A private burial service will be held at Mt Auburn Cemetery.