« Obituaries | Monica J. Russell
Monica J. Russell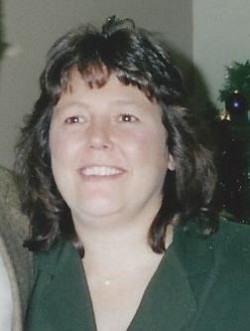 Date of Death: January 18, 2016
Date of Birth: November 26, 1963
Biography:
BATH – Monica J. Russell, 52, of Bath passed on Monday, January 18, 2016 after a battle with lung and brain cancer. She was born Monica Joyce Labbe in Brunswick, ME on November 26, 1963, the ninth out of eleven children born to Raymond L. and Madeline (Randall) Labbe.
She attended St. John's School and was a graduate of Brunswick High School in the class of 1982.
After high school Monica went to work for the family business, Ray Labbe & Sons, Inc where for nearly 30 years she was office manager. Her dedication and family pride was monumental in the growth of one of the most respected family owned companies in Mid Coast Maine. At the time of her diagnosis she was employed by Mail-it-4-U in Bath.
She was a member of the Bath Lodge of Elks were she was Youth Activity chairman for many years and past Elk of the Year in 2004. She was also a member of American Legion Post 21 Auxiliary
Monica was married to William H. Russell on December 21, 2002.
She was predeceased by her father Raymond L. Labbe, brother Raymond M. Labbe Sr., niece Christine Labbe, and nephews Alex Labbe and Paul E. Labbe Jr.
She is survived by her mother and stepfather Madeline and Walter McMahan of Clearwater, FL and ME; husband William H. Russell III of Bath; son Richard F. Woodman Jr and his fiancé Samantha Moore and daughter Kaylee Ann of Bath; stepsons Corey Russell and his daughter Andi Lynn of Bath, and Logan Russell of Portland, ME; siblings Blanche Labbe and her husband Richard of Durham, Shirley Rector and her husband Robert of Brunswick, Gail Riendeau of Brunswick, Mabel MacLean of Brunswick, Paul Labbe Sr. of Harpswell, Peter Labbe of Brunswick, Joan Sees of FL, Roland Labbe and his fiancé Sandy of Gray, David Labbe and his wife Ramona of CT, Patty Cormier and husband Marl of Brunswick; mother-in-law Christina Russell; sister-in-laws Victoria Warner of Bath, Kim Elwell and her husband Fred of Brunswick, Tina Pinkham and her husband Mike of Phippsburg; many nieces, nephews, great nieces, and great nephews.
In lieu of flowers donations may be made in Monica's memory to the Maine Lung Association, 122 State Street, Augusta, ME 04330, the Maine Children's Cancer Program, Maine Medical Center Development Office Attn: Maine Children's Cancer Program 22 Bramhall Street, Portland, ME 04102, the Alex Labbe Scholarship fund, or to a charity of your choice.
A Celebration of Monica's life will be held on Saturday, February 6, 2016 at 1pm at the Knights of Columbus Hall, 2 Columbus Dr. in Brunswick. An Elk's Service will also take place during the Celebration of Life.