« Obituaries | Bruce L. Roy
Bruce L. Roy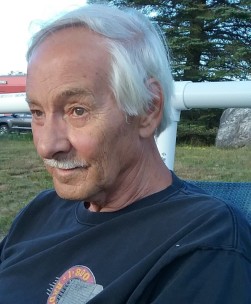 Date of Death: December 8, 2022
Date of Birth: February 7, 1948
Biography:
Bruce Roy, 74, of Lewiston passed away peacefully on December 8th, 2022.
Bruce was well known in the car industry, having owned Empire Auto on Main Street, Lewiston for many years. Bruce then downsized and moved his business to Sabattus Street operating under the name of US Cars.
Bruce was a big Elvis fan. He enjoyed seeing Elvis impersonators, even traveling as far as Las Vegas to see them. He enjoyed traveling and was especially fond of Bermuda.
Thank you to all Dad's friends who would stop by to see him, especially during the time he was unable to drive and get out on his own. Those visits would brighten his day!
Bruce's son and daughter, Greg Roy and Nicole Fyfe, would like to give a deep thank you to Athena Chasse of Rey-ah Health Care for her dedicated support for 4+ years. Also, a huge thank you to care givers Anne Gasser, Jackie Brann and Lori Martin for all their care and support.
Per Bruce's request there will not be any services.
Bruce had a kind heart and often donated to those in need. Bruce was an animal lover as his beloved feline companion, Pocket, would attest! Please consider donating to your local animal shelter in his memory.