« Obituaries | Dorine C. Rowell
Dorine C. Rowell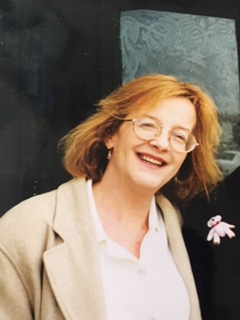 Date of Death: August 18, 2017
Date of Birth: June 25, 1950
Biography:
BRUNSWICK - Our precious sister, Dorine Carla Rowell, passed away peacefully at her home in Brunswick on Friday August 18, 2017.

She was born Dorine Carla Erlebach on June 25, 1950, along with her twin sister Pauline, to Carl and Emily Erlebach of Bath.

"Doll" grew up in Bath and attended Bath schools. She remained friends with several of her classmates over the years.

She married Norman E. Rowell, Jr on September 23, 1967. They settled in Bath and raised two beautiful daughters, Carry Ann and Audrey Marie. They were the lights of her life!
While her children were young, she was a wonderful stay-at-home mom, and briefly worked as a lunchtime aid at Dike Newell School in the 1970's.

She loved life! She loved nature and grew beautiful gardens. She also enjoyed movies and music of all kinds, reading books, painting and coloring, cooking, picnics and long walks on all of our beaches. Most importantly, she loved spending time and laughing with our parents, siblings, daughters, grandchildren and beloved pets.

She is an inspiration of kindness and grace to us all and will forever be lovingly remembered and missed.

She was predeceased by our parents, Carl and Emily Erlebach, our brother Ronald Carl Erlebach and our brothers-in-law Melvin Gaston and Ronald Taylor.

She is survived by her daughters, Carry Ann Rowell and George Moreau of West Bath, Audrey Marie Murray and Tim Murray of Woolwich; her sisters, Stephanie Theresa Gaston of Portsmouth, NH, Pauline R. Suter of Bath, Malinda E. Taylor of Brunswick, Amanda J. Fowler and Hal Fowler of Woolwich and her brother David C. Erlebach of Bath; four grandchildren, Brooke, Caryn and Alec Murray and Brianna Stilkey; and two lovely great granddaughters, Sophia and Freya.

Our family sends our thanks and appreciation to CHANS, Hospice and Chaplain Bob Beaumont who lovingly helped our sister above and beyond.

At Dorine's request there will be no funeral service.

A celebration of her life will be held at a later date.

Donations may be made to CHANS Home Health Care, 60 Baribeau Dr., Brunswick, ME 04011.