« Obituaries | Lucille Toussaint Roussel
Lucille Toussaint Roussel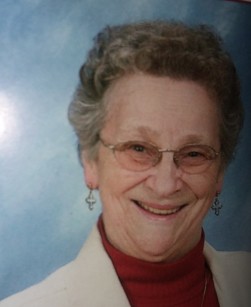 Date of Death: May 29, 2019
Date of Birth: March 14, 1933
Biography:
Lucille Toussaint Roussel, 86, of Augusta , Maine passed away on May 29th, 2019. She was born on March, 14th, 1933 in Wallagrass , Maine to parents Eddie and Ida Toussaint.
She is survived  by a daughter Nancy and husband Richard Park, of Gardiner, Montana, a son Mark and husband Mike Scott of Melbourne Florida, a daughter Lizette Roussel of Lewiston Maine; Sisters Rina and husband Leo Viollette of Manchester, Maine, and Dora Brunelle of Augusta, Maine; grandsons Dominic Rourke of Manchester and Chad Porter of Sabattus; and a granddaughter Charity and husband John Silva of south Gardiner, Maine; three great grandchildren, Lillian, Leona, and Lyndsey; and many nieces and nephews.
She is predeceased by her parents; two twin daughters, Brenda Giroux, and Linda Porter; a grandson, Dean Rourke, two sisters Priscilla Toussaint and Cecile Chapman; one brother Eddie Toussaint Jr.; and a nephew, Raymond Viollette.
She is survived by a very good friend and caregiver Christine Cicia. She transported her to the hospital and doctors numerous times. She stayed with her at the hospital with her 24/7 for 3 days. She has been an angel.
Jeff Frankel also has been a huge help. He transported Lucille to several stores at least once a week for a couple years.
She enjoyed watching EWTN, a Catholic station. She was a huge fan of Father Pio, she always had a puzzle going, and looked forward to Monday nights so she could spend time with her sister Rina to talk about old times and say the Rosary at 9:30.
Per her request there will be no public visiting hours. There will be a church service Saturday, June 8th at 11am at St. Mary's Church 41 Western Avenue in Augusta, Maine.
Condolences may be expressed at www.funeralalternatives.net