« Obituaries | David M Rose
David M Rose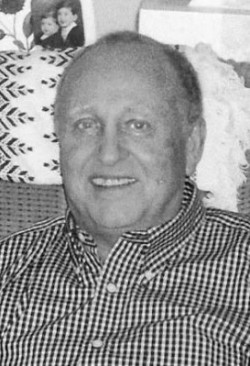 Date of Death: January 28, 2021
Date of Birth: April 21, 1942
Biography:
AUGUSTA – David M. Rose passed away on Thursday, Jan. 28, 2021 at the Veterans' Home on Cony Road, Augusta after a long illness of Alzheimer's.
David was born in Amesbury, Mass., on April 21, 1942 to Nathalie Glover Rose and Joseph William Rose.
David graduated from Amesbury High in 1960 and went on to serve in the U.S. Air Force for four years. He went to Northern Essex and then graduated from University of Massachusetts with a bachelor's degree.
David was a kind and loving man. He enjoyed hiking, skiing, and golfing with his buddies Bob, Jim, and his son, Chad. He was an avid Boston Red Sox and New England Patriots fan.
David worked for years for Community Services in four states and then for the Defense Logistics Agency at Raytheon in Massachusetts until he retired in 2004.
David was preceded in death by his parents; sister Laura Djerf, brother Bruce Rose and sister-in-law Janet Rose; and mother-in-law, Josephine McGee-Peters.
He is survived by his wife, Donna Cole-Rose; his son Chad Rose, daughter Kelly Rose; sister Gert Paplouias, sister-in-law Lynn McGee-Beaulieu, brothers-in law Ron Michaud and Jim Djerf; stepdaughters April Wood, her husband Scott and Ann Marie Cole; and numerous grandchildren; great grandchildren; nieces and nephews.
I want to thank the numerous people at the Maine Veterans' Home who took such wonderful care of David: Kaila, Jeni, Twila, Lisa, Megan, Alicia, and his special CNAs Hannah and Sidney. They are the greatest and I love them all.
There will not be a service until spring.