« Obituaries | Kenneth B. Rogers
Kenneth B. Rogers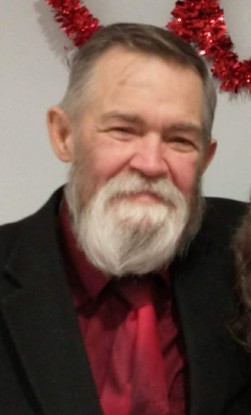 Date of Death: December 21, 2022
Date of Birth: May 23, 1960
Biography:
Kenneth B. Rogers, 62, of Minot, ME died on 12/21/2022 at CMMC in Lewiston with family by his side.
He was born on 5/23/1960, son of Leroy Rogers and Marla Mae Haskins Rogers.

Kenneth was a longtime member of Anchor Baptist Church in Auburn, ME and now resides in heaven with Jesus Christ our Lord.

Kenneth enjoyed reading and spending time with his grandchildren. He also enjoyed having coffee with the men from church. He enjoyed working outdoors. He enjoyed going to church and serving the Lord.

Kenneth was predeceased by his parents Leroy and Marla Rogers; a brother-in-law Daniel Gillis; a sister-in-law Carol Rogers.

Kenneth is survived by his devoted wife, Marilyn, of 40 years, his daughter Bethany Genereux of Lewiston, ME, and his two sons, Robert R. Rogers of Minot, ME, and Paul V. Rogers of Sanford, ME ;six grandchildren Lennon, Kaylee, Mckenzy, Azalea, Selena, and Hendrix. He is also survived by his brothers David Rogers and his wife Beth, of Cushing ME; Michael Rogers of Rockland, ME; and Robert Rogers of Monmouth, ME; several nieces, nephews, cousins, aunts, uncles; and mother-in-law Mary Girouard of Springfield, MA. Kenneth is also survived by his sisters-in-law Catherine Lackard and husband Dan, of Leicester, VT; Emily Boilard and husband Timothy, of Ludlow, MA; Elizabeth Halla and husband Robert, Sr, of Pittsfield, MA; and Andra Cave and husband Edward, of Westfield, MA; a brother-in-law Brian Gillis of Springfield, MA.

Services for Kenneth to be announced later in the spring.