« Obituaries | Claudette L. Rodrigue
Claudette L. Rodrigue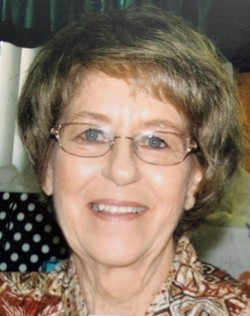 Date of Death: August 20, 2023
Date of Birth: January 22, 1938
Biography:
Lewiston – Claudette L. Rodrigue, 85 of Lewiston, passed away peacefully on Sunday, August 20,2023 at The Woodlands Memory Care Center.
She was born in Lewiston on January 22, 1938 to the late Lucien and Loretta Lauze. She grew up in the Holy Family area and attended local Schools.
On August 20, 1958 she married Luc H. Rodrigue from Chartierville, Canada.
She started her working career as a volunteer for St. Mary's Hospital. She then worked at the Continental Mills, Bates mill and various shoe shops. Later, she delivered meals for Meals On Wheels, and then became an activity Coordinator at the Good Shepherd's Nursing Home, as well as a caregiver for homebound elderly.
In 1968, she and Luc built a family home of her design and raised four children. Later in life she sold her house to her eldest son and moved to Florida, which is where she resided until she met her second husband Al Swance. They married on August 2, 2014 and she then moved to Ontario, Canada. After Al passed in 2018 she moved back to Lewiston.
Claudette was always full of life and laughter. She enjoyed ballroom dancing, roller skating, snowmobiling, chasing hot air balloons, camping and any other adventure that came along.
Claudette was predeceased by her parents, her first husband Luc Rodrigue, her companion in Florida Jim White, and her second husband Al Swance, and son Neal Rodrigue. She is survived by her sister Jackie and husband Norm Sherburn, her brother Norm Lauze and wife Kim, her son Jim Rodrigue and wife Andrea, her daughters Lynn Rodrigue and Lena Kelson. She also leaves behind four grandchildren and seven great grandchildren.
Service will be held at Holy Cross Church in Lewiston on August 31, 2023 at 11:00 AM, followed by a committal at Saint Peter's Cemetery at 12:30 PM.  In lieu of flowers, donations in her memory may be made to Alzheimer's Association, 383 US Route 1 #2C, Scarborough, ME  04074.