« Obituaries | Sonia Marie Rodrigue
Sonia Marie Rodrigue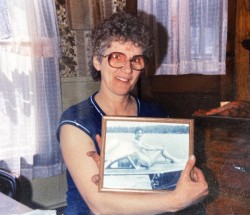 Date of Death: July 28, 2023
Date of Birth: January 11, 1942
Biography:
Sonia Rodrigue, 81, of Lewiston passed away on July 29, 2023, at Clover Manor in Auburn. She was born on January 11, 1942, in Lewiston to parents Albia and Florian Pare.
Sonia was a loving mother and grandmother who adored doting on and spoiling her grandchildren. She will be remembered as the member of the family who brought everyone together and loved hosting holiday gatherings every year. She was an extremely talented cook who took great pride in presenting and providing beautiful meals for her large and vibrant family. She held family close and always put her family first, her fierce support will be truly missed. Sonia loved to shop and get her signature hair done. She could always be found in the kitchen and loved to make creative decorations to adorn her house. We will all remember the taste of her peanut butter fudge, salmon pie, potato salad, and alphabet chicken soup. She will be greatly missed.
Sonia was predeceased by her parents Florian and Albia Pare, siblings Janette and Bob, and her treasured son James Rodrigue whom she lost in 2014 and her grandson Matthew Rodrigue who passed away in 2007. Sonia is survived by her siblings Loraine, Rena, Norman, and Sandra, her beloved children Jeff, Steve, Tim and Tina, her grandchildren Sarah, Nicole, Ashton, Kaylee, Melina, Corey, and Shea, and great-grandchildren Luna, Lucy, Enzo, and Jasper.  A memorial visitation will be held on Monday, August 7 from 10 to noon at Funeral Alternatives, 25 Tampa St., Lewiston.