« Obituaries | Carol A. Robishaw
Carol A. Robishaw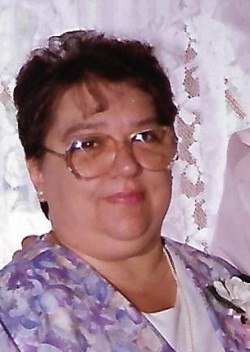 Date of Death: November 7, 2017
Date of Birth: December 9, 1943
Biography:
Carol a. Robishaw, 73, of Winthrop, passed away peacefully on November 7th, 2017 at the Hospice House in Auburn.
She was born on December 9th, 1943 to parents Joseph and Constance Kalinowski.
Carol enjoyed doing crossword puzzles and adult coloring books, as well as baking and cooking. She especially loved spending time with her children and grandchildren.
She worked at Knapp Shoe for many years.
Carol was predeceased by her parents; a son, Randy Vanderkleed; a daughter Eileen Barker; and two grandsons, Brandon and Jarrod Brown.
Surviving her are three daughters, Roberta Chasse and husband Gerry of Monmouth, Laurie Hudson and her partner Larry Poulin of Turner, and Tricia Lovering and her husband Mitch of Winthrop; and 6 grandchildren, Tamara Gagnon, Bryce Hudson, Lauren Chasse, Emily chasse, Taylor Beaucage, and Gabrielle Robishaw.
Services will take place at Funeral alternatives, 25 Tampa St. Lewiston, Maine on Saturday November 11th, 2017. Calling hours will be held from noon till 12:45, with prayers taking place immediately at 12:45. Donations may be made in Carol's memory to the American Lung Association www.lung.org/get-involved/ways-to-give/