« Obituaries | Roger Pudgy Rines
Roger Pudgy Rines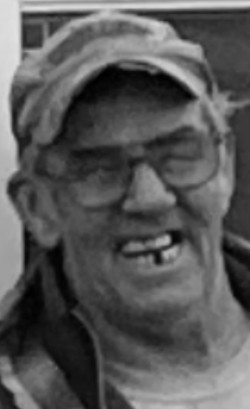 Date of Death: March 19, 2023
Date of Birth: April 20, 1950
Biography:
Pudgy" (Roger) Rines, 72, of Greene, went home to be with the Lord on March 19, 2023.  Born April 20, 1950, a son of Richard and Betty Rines of Lisbon. He graduated in 1969 from Lisbon High School where he excelled in football and wrestling, joining the Army afterwards.  He worked carpentry, masonry and millright.
A loving husband and father to his wife of 49 years Diane Brissette Rines and 2 sons, Cleve of Greene and Ezra of Turner.
Pudgy loved people and was there to lend a hand.  Seemingly always workin' on a building.  He was an usher at Fellowship Church in Greene where he made many friends.  He enjoyed bluegrass music with his family and friends  and played a mean washtub bass.
He was predeceased by his parents and sister Julie Rines. He is survived by his wife Diane, sons Cleve (Lisa) Rines of Greene, Ezra (Jesse) Rines of Turner, and brother Richard (Joan) Rines of Lisbon.  Grandchildren Logan, Ethan, Ella, Cassie, Emma, and Eliza Rines, and his foster sister Lisa Valeriiani of Lewiston..  A celebration of life will be announced.