« Obituaries | Gloria Elaine Richard
Gloria Elaine Richard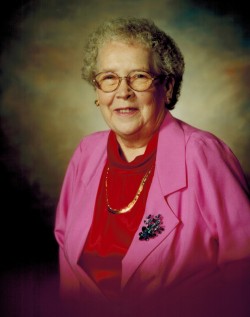 Date of Death: July 7, 2016
Date of Birth: June 4, 1930
Biography:
Lewiston- Gloria Elaine Richard, 86, formerly of the Quaker Ridge Rd. in Leeds, died on Thursday, July 07, 2016, at the Woodlands Memory Care of Lewiston. Gloria was born in Danville Junction, ME on June 04, 1930; the daughter of Otis and Grace (Chapman) Douglass. She married Albert W. Richard on June 30, 1950. Gloria owned and operated Lakeview Haven Rest Home, caring for many residents in her home for over 20 years.
Gloria also worked as a Real Estate Broker and managed several business ventures with her husband. Among the activities that she enjoyed, Gloria liked spending time at "Camp" and enjoying the beautiful Lakeview from home while cooking and cake decorating. She was an avid reader of spiritual and wellness books, enjoyed computer & business development classes, spending time with her many grandchildren and helping to organize the Annual Douglass Family Reunion for many years. Gloria was also an active member of the Maine Democratic Party and Home Bible Study Groups.
Gloria was predeceased by her parents Otis and Grace Douglass, sons Glenn Richard and Ronald Richard, and brothers Oscar Douglass and Gerald "Jerry" Douglass.
She is survived by her husband of 66 years Albert Richard; son Gerry Richard and his wife Jessica of Leeds, ME; seven grandchildren: Angela, Gloria, Peggy Sue, Kris, Ryan, Chad and Paige; and many great-grandchildren, nieces and nephews.
A Memorial Service is to be announced at a later date.
Condolences may be expressed at www.funeralalternatives.net