« Obituaries | Kenneth T. Reid
Kenneth T. Reid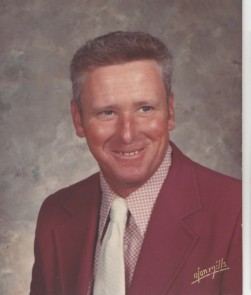 Date of Death: December 15, 2014
Date of Birth: January 14, 1940
Biography:
 Kenneth T. Reid, 74, of Vassalboro, died on December 15th, 2014 at Togus V.A. Medical Center.
He was born on January 14th, 1940 in Fort Fairfield, the son of Harry and Clara (Austin) Reid.
After high school he went on to serve his country proudly in the U.S. Air Force. He then went to earn his civil engineering degree at Lowell Tech. Ken married Margaret in 1967 and they were longtime residents of Pittsfield. He had a long career and well respected career as a architecture clerk of the works and was a long time employee of W.B.R.C. and then went on to work at Gagne & Sons. Ken also was a well-respected in construction product sales. He retired in 2010 to Vassalboro.
He was a 50 year member of the Elks Club of Augusta. And also was a member of Hope Baptist Church of Manchester.
Ken enjoyed the outdoors including hunting, fishing, camping, boats, and traveling. He also enjoyed being a private plane pilot.
He is survived by his son John Reid and partner Delinda Coombs of Lawrence, MA; daughters Denise Reid of Hartland, Gail Reid of Hartland, Brenda Reid and wife Tracy Reid of Gardiner; special grandson Adam Micheller and significant other Rebecca Boyce of Hartland; special additions to the family Robert Hamburger and Tyler Hebert; sister Lois Slauenwhite and husband Norm; brother Larry Reid and wife Eve; and several nieces, nephews, and cousins. He was predeceased by his former spouse Margaret Reid; brothers Al and Jim Reid.
Family and friends are invited to a memorial service at Hope Baptist Church, Route 202, Manchester, on Saturday, December 27th, at 1 PM with military honors. Committal services will be held  in the spring at Pine Grove Cemetery in Hartland.