« Obituaries | Norma Elaine Rattigan
Norma Elaine Rattigan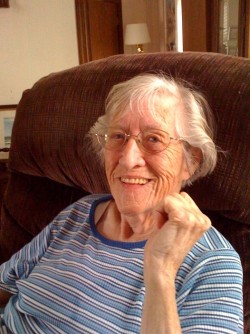 Date of Death: October 16, 2022
Date of Birth: June 25, 1925
Biography:
Norma Elaine Rattigan died peacefully in her sleep on 16 October 2022. She was born in Jonesboro, Maine, 25 June 1925, the daughter of Rae (Lowe) and Alonzo Hatch. In 1942 she graduated high school from a one room school house and at eighteen she and her mother left for Boston to work in a factory contributing to the WW2 effort and from there back to Jonesboro to work in various sea food factories. In 1945 she enrolled in nurses training in Biddeford, Maine, as part of the Army Cadet Nurse Corp. After completion of her training she worked in various Maine hospitals for the next three years and eventually, in 1950, joined the Army Nurses Corp. She felt the need to repay her debt to the nurses training provided by the US government.
        She served 3 years in the Army Nurse Corp during the Korean Conflict and while serving in Germany she travel throughout Europe where she visited many other countries. In 1953 she moved to Brooklyn, New York, where the two oldest sons were born. In 1955 her family moved to Dexter, Maine, where the last 3 sons were born and worked at the Plummer Memorial Hospital in Dexter, Maine, where she was employed for the next 16 years. After leaving Plummer she worked in other facilities as a nurse until she was employed by the State of Maine DHS in 1972. After her retirement from the State she volunteered at various organizations related to the medical field in the Bangor, Maine, area.
        She was a proud Mainer and had a Downeast accent that almost, at times, required interpretation. She was a fierce protector of her children and supported them in any and all endeavors that they pursued. She loved reading, writing and traveling around the USA. She spent the winters in Myrtle Beach, South Carolina, where she stayed by herself and drove there and back until she was in her early eighty's. She was an avid Scrabble player. She was then residing in Bangor, Maine.
        She is predeceased by a son, Patrick Brendan, who died in 1958 of leukemia, both her parents and a sister born prematurely. She is survived by four sons; James of Rockland, Maine, Daniel of Winchester, Tennessee, Christopher of Dexter, Maine and Michael of Sangerville, Maine. There are 7 grandchildren; Chris Rattigan and Karen Kier of Las Vegas, Nevada, Jennifer and James Rattigan of Oklahoma City, Oklahoma, Eric Gould of Clarendon, Vermont, Anna Rattigan of South Portland, Maine, Shawn Rattigan of Petersburg, Tennessee, and 9 great-grandchildren.
        By her own wishes, there is no funeral or wake planned. She will be interred next summer at Masons Bay Cemetery in Jonesboro, Maine, beside her father and sister, in a small gathering of her family and friends. A notice of that time will be posted in the spring. Arrangements are in the care of Funeral Alternatives, 46 Bath Rd., Brunswick. Condolences may be shared at FuneralAlternatives.net