« Obituaries | George E. Race
George E. Race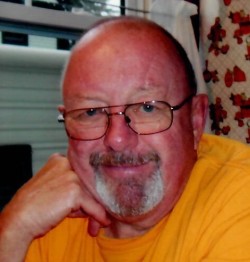 Date of Death: May 24, 2023
Date of Birth: February 19, 1934
Biography:
George Erwin Race Jr., husband of Letty-Ann Race, died peacefully at home in Bath on May 24, 2023.
George was born on February 19, 1934 in Guilford, Maine, the son of the late George Race and Marion Diffin Race of Sangerville, Maine. Raised in Sangerville, he graduated from Piscataquis Community High School in 1952. He then served in the U.S. Army during the Korean Conflict. After marrying Letty-Ann Howard in 1960, they moved to Bath where they settled and grew their family. After graduating from the apprenticeship program at Bath Iron Works, he began as a pipefitter and later the Foreman of the Pipe Shop. He retired in 1991 after working at BIW for 34 years.
In retirement, George became a Registered Maine Guide, where he guided canoe, fishing, and snowmobile trips throughout Maine. An avid outdoorsman, George spent free time at his beloved camp in Abbot, where he enjoyed hunting and fishing, among other activities.
George was a member of the Bath United Methodist Church, a member of the Masonic Lodge in Sangerville, and a life member of BPOE Lodge 934 in Bath.
George is survived by his wife of 63 years, Letty-Ann; daughter, Karen Race and her husband Sean Ames of Brunswick; son, Brian Race and his wife Katherine of Woolwich; grandchildren, Aerial Draper, Victoria Burkhart, and Clayton Race; and great-grandson, Austin Draper. Besides his parents, George is predeceased by his son, Kevin Race.
Services will be held at 1:00 pm, June 5, 2023 at the Bath United Methodist Church, 340 Oak Grove Ave, Bath. Arrangements are being made by Funeral Alternatives and condolences may be shared at FuneralAlternatives.net
In lieu of flowers, please consider a donation to CHANS Home Health & Hospice or the Bath United Methodist Church.
The family would like to extend their gratitude to George's hospice care team for their invaluable support during his final days. They would also like to thank the staff at Bath Fresenius Kidney Care, whom helped George through his years of dialysis.
It's not goodbye, Bumpa…it's we'll see you later.