« Obituaries | Ross Tyler Quirion
Ross Tyler Quirion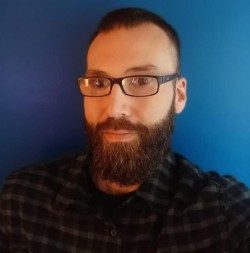 Date of Death: February 13, 2023
Date of Birth: October 14, 1986
Biography:
Ross Tyler Quirion, 36, of Waterville, Maine, passed away on Monday, Feb. 13 2023 in Lewiston, Maine.
Ross was born on Oct. 14 1986 in Waterville to Anna Marie and Alan Joseph Quirion. He was a member of the graduating class of 2004 at Waterville High School. He was married on Oct. 9 2010 to the love of his life, Trisha (Lockard) Quirion. Divorced in Aug. 2015, Ross was already deep into his struggle with the addiction that would eventually ruin, then finally claim his life.
He is survived by his loving parents, Alan Joseph Quirion (father) and partner Joyce Turcotte, Anna Marie Carey (mother) and Ronald J. Carey (stepfather). He is also survived by his beloved brother and sister in law Branden and Nichole Carey, his niece, Izabell Carey, his two nephews, Braxton and Titus Carey , his cherished grandmother Evelyn M. Lee and partner Raymond Rancourt and his uncle Richard R. Lee. Ross leaves behind many more loving aunts, uncles and cousins.
Ross was smart and funny with a quick wit and easy going, lovable nature. He enjoyed cooking for family events and cookouts, fitness, hockey, fast cars, music, video games and hanging out on the lake in the summer. His fun times were spent boating and tubing with friends and family, driving his car and playing video games with his online friends. He especially enjoyed listening to music and going on many fun shopping adventures with his mom. Ross was a hard worker and enjoyed his job working for M.S. Ambrogio as a machine operator.
Ross loved His church and had accepted Jesus Christ into his life as his Lord and Savior, being baptized on Dec 8, 2019.
A celebration of life and memorial luncheon buffet will be held from 11:00 - 1:30 on March 11, 2023 at Central Church, 627 RT 3, So. China, ME 04358
Memorial donations may be made to Central Church in the name of Ross Quirion.