« Obituaries | Dorothy Quintal
Dorothy Quintal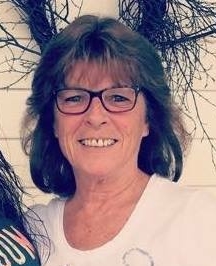 Date of Death: June 3, 2013
Date of Birth: October 7, 1932
Biography:
Dorothy Quintal, 80, of Freeport, died at Mere Point, Brunswick after a long battle with COPD with her loving family by her side.
Dorothy was born October 7, 1932 in Portland, the daughter of the late Harold & Juanita Grover. She attended local schools in North Yarmouth.
She met her husband, Herman Quintal, and they were married February 2, 1952. They were married 56 years. They loved to dance and won many dance contests.
Dorothy loved houseplants and was known to bring them back from the edge. She was also known for her delicious yeast rolls and biscuits which she shared with people from Bath Savings Bank and Freeport Cafe where they even called her Nana. Her favorite color was purple. Her favorite flower was the carnation. She also kept busy doing puzzles and reading the Chicken Soup book series. She had many jobs through her life, from housecleaning and ironing to L.L. Bean, where she worked from 1986-1994. After retiring she concentrated on her family.
Dorothy is survived by three daughters: Pat Witham and her husband Richard of Gray, Melinda Davis and her husband Carl of North Yarmouth, and Theresa Swan and her husband Gerry of Moxie Lake. Dorothy is also survived by a brother Al Grover and his wife Sandra of North Yarmouth, Marilyn Gaddis of North Yarmouth, Jeannette Bernier of Falmouth, Lorry Strom and her husband Michael of North Yarmouth, and Lonna Miles. Dorothy also is survived by 5 grandchildren: Heather, Amy, Emily, Erica and Jessica. She is also survived by 4 great grandchildren: Carter, Lafe, Annalise and Austin.
We would like to give our sincere Thank-you to the staff at Mere Point for their kind, thoughtful and loving care of not only Mom but the whole family. Their help was really appreciated. It was heartwarming to see how many of the staff came personally to say goodbye. Thank you for making a very emotional process a little less difficult.
There will be a private burial ceremony for family.
There will be a "Celebration of Life" gathering for all who wish to attend. It will be held at the Davis' at 80 Gray Road, North Yarmouth on June 11th from 6 to 8 pm.
In lieu of flowers please make a donation to Coastal Humane Society or a shelter near you.