« Obituaries | John C. Purcell Jr.
John C. Purcell Jr.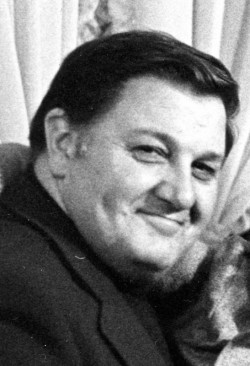 Date of Death: February 29, 2016
Date of Birth: December 21, 1928
Biography:
John C.Purcell Jr., 87 of New Gloucester, passed away in Lewiston Maine on Monday, February
29, after a brief illness.
A native of Boston, John returned from serving his country in post-war Germany, graduated from
Boston University and became an industrial chemist. During his career he operated laboratories
for Randy Footwear of Randolph Massachusetts and Etonic of Auburn Maine.
Mr. Purcell was married to Arlene Hemenway of Pittsfield MA , and together they raised seven
children in West Bridgewater. Upon the closing of the Randolph plant, the family moved to New
Gloucester where Mr. Purcell enjoyed gentleman farming and restoration of their 200 year old
farmhouse. Arlene passed away suddenly in June of 1983
John Purcell is survived by his children Steven, of Cape Cod, Elizabeth McAuslin and husband
Richard of Monmouth, Linnea Purcell of Portland, John C. III, Bonnie, Eric, and Andrew Purcell,
all of New Gloucester, and was blessed with 13 grandchildren and 22 great grandchildren living
from Maine to Washington.
A private committal service for Mr. Purcell's ashes will be held in the spring, when family
members from around the country can be brought together in New Gloucester.