« Obituaries | Theresa E. Pride
Theresa E. Pride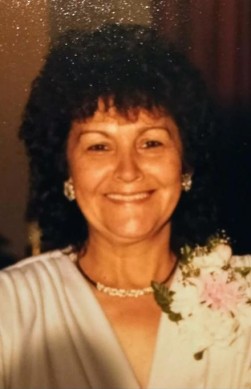 Date of Death: February 1, 2023
Date of Birth: May 8, 1938
Biography:
Theresa E. (Terry) Pride, 84, was a caring wife, mother, grandmother, sister, and friend. Terry left this world with her loving family by her side on February 1st, 2023.
Born in Lewiston, she was the daughter of Charles and Eva Poliquin. As a long-time resident of Lewiston and Sabattus, Terry was always wheeling and dealing, buying, and selling things. Terry loved a profit, but more importantly, she loved the thrill of the deal and mingling with people!
Terry retired from Marriott Corporation in 2009. Terry was always happiest spending time with her husband and children traveling to Old Orchard Beach and scouring for garage sales along the path.
Terry loved to go to area casinos, and she hit it big a few times while sharing her winnings with her family. "Grammy" loved spending time with her grandchildren, babysitting them and taking them to the beach.
She loved to take rides with her husband every day and drive for hours looking for garage sales and eating along the way. She loved her many cats and dogs through the years, including a particular fondness for her dog "Teddy".
She is survived by her husband of 54 years, Mike, their three sons, David, Robert and wife Joline; Michael and wife Kirsten. Two daughters, Jackie, Michelle and husband Michael. Grandchildren, David, Tyler, Bobby, Jasmine, Ridge, Heather, Guy and Mariah. Great-grandchildren; Elizabeth, Michael, Henry, Spencer, Evan, Conner, Nathan and Lydia. Five sisters; Pauline, Jacqueline, Anita, Lorraine and Charlene. Five brothers; Charles, Robert, Peter, Paul and Leo. She was predeceased by both her parents, Charles and Eva Poliquin.
A Service is to be held in her honor at Funeral Alternatives, 25 Tampa Street, Lewiston, at 11 am on Saturday March 4th. (Visiting 10-11am)
Terry's favorite color is green, so please wear something green!
In lieu of flowers please donate to the Greater Androscoggin Humane Society.