« Obituaries | David M. Pratt
David M. Pratt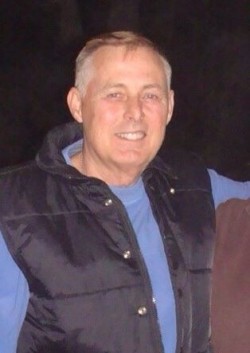 Date of Death: March 8, 2015
Date of Birth: July 31, 1944
Biography:
PHIPPSBURG – David M. Pratt, 70, of Clifford Road, went to be with his Lord and Savior on March 8, 2015. After a five year battle with prostate cancer, he passed away peacefully at his home surrounded by his family.
A lifelong resident of Phippsburg, he was born in Bath, Maine on July 31, 1944, the son of Shirley E. and Anna M. (Perkins) Pratt. In 1963, he graduated from Morse High School. On October 26, 1968, he married Joan A. Wright and together they shared a wonderful life for the past 46 years.
After High School, he joined the Army National Guard Reserves and was employed for 13 years by the State of Maine as a custodian at the Bath Armory. He worked part-time for 7 years as a Deputy at the Sagadahoc County Sheriff's Department, as well as many years alongside his father with small engine sales and service. As a dedicated Reservist, David joined the Military fulltime in 1986 as a Staff Sergeant Army National Guard Recruiter. Having served faithfully and honorably for 23 years, David retired from the United States Army in 1993.
As an avid sportsman, he enjoyed hunting, fishing, boating, motorcycling, NASCAR and camping with family and friends. He had a passion for antique autos and loved to "wheel and deal". David enjoyed meeting up with friends at one of his two favorite coffee shops in Bath to catch up on the day's news.
As a dedicated husband, father and grandfather, David spent much of his time with his family and loved spending time with his grandchildren. He attended their sports games with great pride and enjoyed carrying on a family tradition of taking them hunting Downeast in Penobscot, Maine.
David was a member of Small Point Baptist Church; a 26 year member of the Solar Lodge of Masons; the Kora Shriners Temple of Lewiston; the American Legion Smith Tobey Post 21; the Bath Elks Club; and a past member of the Downeast Yacht Club in Boothbay Harbor.
David is survived by his wife, Joan Pratt; three daughters, Lisa Woods and her husband, James, of Nashua, NH; Jeanne P. Daigle of Phippsburg; and Tanya Kaler and her husband, Michael, of Bath; five grandchildren, Jillian Curtis, Wade Daigle, Paige Daigle, Joshua Dunning and Vincent Kaler; a sister, Gloria Barnes and her husband, David, of Phippsburg; an aunt, Beulah Dunton of Freeport; and several nieces and nephews. He was predeceased by his parents, Shirley and Anna Pratt.
The family would like to express their gratitude to his Hospice Nurse, Amanda, as she provided David and the family with such warmth and compassion during the final stages of his illness.
A Celebration of Life will be held on Saturday, March 21, 2015 at 10:30 a.m. at Small Point Baptist Church in Phippsburg with Rev. Daniel C. Coffin officiating. A luncheon will immediately follow.
In lieu of flowers, memorial contributions can be made to The Shriners Hospitals for Children, 51 Blossom St., Boston, MA 02114 or Phippsburg Volunteer Fire and Rescue, 1042 Main Rd., Phippsburg, ME 04562.