« Obituaries | Stanley Lamont Pratt
Stanley Lamont Pratt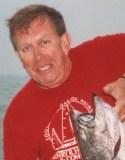 Date of Death: November 1, 2014
Date of Birth: July 17, 1930
Biography:
Stanley Lamont Pratt, 84, a lifelong resident of the Capital City, died on November 1, 2014, at Eastern Maine Medical Center, Grant 1, ICU, Bangor, from complications of respiratory failure and pneumonia. He had a been a patient there for two weeks. Born in Augusta on July 17, 1930, he was the son of Leon Stanley Pratt, DMD and Ethelyn Sarah Halpen. Stanley was educated in Smith and Nash Schools and briefly attended Cony High School. He continued studies at Tilton School, Tilton, New Hampshire, graduating from Tilton in 1949. While at Tilton, Stanley was a member of the Varsity Soccer and Varsity Ski Teams. He enjoyed going to Tilton Reunions with his wife, where they recently met Senator John McCain. Stan was a 1956 graduate of University of Maine at Orono, receiving a Bachelor of Science Degree in Horticulture. Stanley was a member of Phi Gamma Delta Fraternity. 
He was married to the former Jean Elizabeth Cloutier for over 60 years. He served in the Maine National Guard at Camp Keyes. Stanley retired from Procter and Gamble Distributing Company as a sales representative, a position he held for over 35 years. He was a longtime Augusta City Councilman for Ward 7 and served on the Augusta Civic Center Building Committee. Stanley was a past member of Bethlehem Lodge No. 35, AF & AM; Scottish Rite Bodies; and Kora Temple Shrine. In his younger years, he was active in Boy Scouts of America, serving as Assistant District Commissioner of Kennebec Valley and Committee Chairman of Troop 178 Augusta. He was a Brotherhood member of the Order of the Arrow. Stanley was a longtime volunteer fireman for the Augusta Fire Department's former call company at Hartford Fire Station. Stanley enjoyed spending summer months with his family at Rangeley Lake, Three Mile Pond, and Spectacle Pond. 
Stanley was a communicant of St. Marks Episcopal Church in Augusta. 
He was a Registered Maine Guide, a member of the Maine Beekeepers Association, and member of Maine Trapper's Association. He enjoyed wilderness hunting and fishing trips, and recently shot a bull moose in Northern Maine and caught a 23 pound King Salmon at Lake Ontario. He enjoyed fly fishing, rabbit hunting, bird hunting and brook fishing. He was not afraid to strap on a pair of snowshoes to get where he needed to go. Stanley served as a volunteer water quality monitor for several years for area watersheds. He had been a Tree Farmer for over 50 years, operating Porcupine Mountain Tree Farm. He loved dogs, and over the years had Beagles, Bloodhounds, Weimaraners and Vizslas. Stanley raised pheasants for the State of Maine at one time. He was instrumental in helping create and develop the Augusta Fire Department's Ambulance Service, FIre Department Substations, Kennebec River clean up, advancement of wastewater treatment service in Augusta. He was an advocate for Augusta's new fire station in North Augusta, and was able to vote absentee recently. The new fire station will be constructed in the near future. 
Surviving are his wife, Jean Elizabeth (Cloutier) Pratt of Augusta; two sons, Andrew L. Pratt of Machias; and Jon S. Pratt of Augusta; his daughter, Andrea P. Stinson and husband John A. Stinson of East Greenwich, RI; two sisters; Sheila (Pratt) Stratton of Farmingdale and Sandra (Pratt) Fletcher of Westford, MA; four grandsons, Eric J. Stinson and wife Brittany L. of Cranston, RI; Craig A. Stinson and wife Sydelle S. Stinson and their two daughters, Hailee R. and Kenzie N. Stinson of Cranston, RI; Ryan C. Stinson of Cranston, RI; and Andrew B.L. Pratt of Waltham, MA, and several nieces, nephews and cousins. 
His parents died previously and his daughter, Alice Ann Pratt, died in 2009 and his sister, Elaine (Pratt) Golden died in 1987. He will be missed by his Chihuahua, Mingo. The family wishes to extend special thanks to Augusta Fire Department Paramedics; LifeFlight Critical Care Team; Down East Community Hospital Emergency Room; and Eastern Maine Medical Center, Grant i ICU Nursing, Medical and Respiratory Staff. 
By request, there are no public visiting hours, and a private service for family and friends will be held at a later date. Burial will be at St. Marys Cemetery, Manchester. If desired, Memorial Donations may be made to Kennebec Valley Humane Society, 10 Pet Haven Lane, Augusta, Maine 04330.