« Obituaries | Howard Price Powell
Howard Price Powell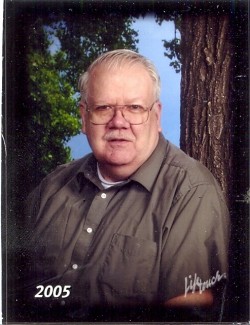 Date of Death: January 31, 2011
Date of Birth: March 28, 1942
Biography:
Howard Price Powell Jr. March 1942 – January 2011 most recently of Auburn, ME, passed away peacefully after a courageous battle with an illness.  Howard was born and raised in Mishawaka, IN.  He graduated with baccalaureate degrees from Indiana Central University and Eastern Kentucky University, and multiple advanced degrees from Eastern Illinois University.  Howard was one of three children born to Howard P. Powell Sr. of IN and Helen Fern Courtier also of IN.  Howard was predeceased by his sister Shirley (1951), but is remembered by his remaining sister Francis and her husband of over fifty years Leon Charles Farmer of Kalamazoo MI.
Howard is survived by his loving devoted wife of forty three years – Carol Sue Stephens of Moweaqua, IL where they were also married in 1967.   Howard and Carol have three children; James Earl Powell (1960) of Cleveland TN, Howard Powell III (1969) and wife Joelle Powell of Poland Spring ME, and Nicole Marie Gagne (1977) and husband Dennis Gagne of Leavenworth KS.  Howard is also survived by his 5 grandchildren; James Earl Powell Jr.(2000) of TN, Lily Louise Powell(2002) and LiSha Jane Powell(2005) of ME, and Colby Joseph Gagne(2002) and Emily Rebecca Gagne(2003) of Leavenworth KS, along with countless other friends and family whom were blessed to know him.
Howard made an enormous impact in the communities in which he lived.  He split his career into halves as an educator and counselor in various schools and colleges and the other half as a child advocate with the State of Illinois.  Howard retired from the Illinois Dept of Children and Family Services in 2005.  He was also engaged in many church and community activities.  Howard was legendary within his communities for his generosity with his time and energies.  Whether it was with the Boy Scouts, Kiwanis, Masons, or with his beloved church, Howard was always fully involved.  The Powells were active members of the United Methodist Church in Chatham IL for over 35 years – a membership they transferred to the church of the same name when they made the move to Maine in 2009.    Through his love and devotion to others whether friend, family, or stranger, whether momentary contact or that of a lifetime, Howard touched all deeply.
Family and friends are invited to attend services to be held on Saturday, Feb 5th at the United Methodist Church located at 439 Park Ave. in Auburn, ME.  Viewing will be held from 12:00-1:00, a service will be held at the Church at 1:00, and will be followed by a procession to Gracelawn Memorial Park and a short committal service in the N. Edward Chapman Gathering Room.