« Obituaries | Jane L. Pinkham
Jane L. Pinkham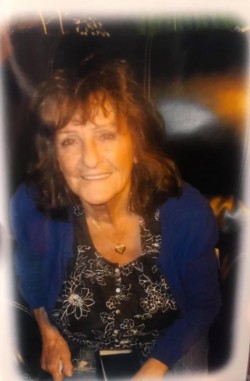 Date of Death: January 16, 2022
Date of Birth: August 28, 1936
Biography:
Jane L (Prescott) Pinkham age 85 passed away peacefully at home on January 16, 2022, with her family by her side. She was born August 28,1936, in Lewiston , the daughter of Ronald C Prescott and Hazel L (Philbrook) Prescott. She grew up in Monmouth with her parents and six siblings who were very close.
 Mom married the love of her life Robert  C Pinkham of Readfield on November 19, 1955. They were married for 63 wonderful years.
  Mom was a beautiful modern woman who loved to look her best at all times. She loved fashion, makeup, jewelry and shopping.
  Mom filled the world with love and always wore a smile. She was silly, witty, and beautiful on the inside and out. She loved being surrounded by her family who meant the world to her. She made  life fun for  her grandchildren and great grandchildren and provided them with many opportunities to have great adventures, be it, buying mini bikes, roller skates, snowboards, or whatever the kids could think of. The sky was the limit. She loved to make them laugh, comforted them when they cried and loved them unconditionally. She loved going to garage sales with her sisters Betty and Diane. She shared many laughs with them. Mom was a wonderful, loving and caring wife, mother Nana, sister,  and Aunt. She will be dearly missed by all.
  She was predeceased by her loving husband Robert C Pinkham and grandson Robert A Glover, her parents, two sisters and three brothers. She had very fond memories of the wonderful  times they had.
  She is survived by her two daughters Debbie and April, three granddaughters Amanda, Amy and Andrea, six great grandchildren Jordan, Rylee, Chloe, Pheonix, Brielle and Lorelei as well as several nieces and nephews.