« Obituaries | Clarence Philip Pinkham
Clarence Philip Pinkham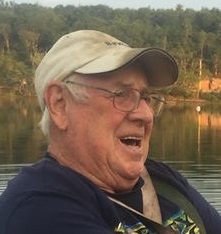 Date of Death: May 7, 2019
Date of Birth: April 15, 1930
Biography:
HARPSWELL - Clarence Philip Pinkham, 89, of Harpswell, Maine, died on Tuesday, May 7, 2019 at Mid Coast Hospital.

He was born April 15, 1930. He was the son of Elton Pinkham and Gladys (Gott) Wallace. He attended Dyers Cove School. He enjoyed "everything he wasn't supposed to do." He loved being on the water, lobstering, being with family and close friends, and helping others.
He worked as a lumberjack, a carpenter, was employed at BIW, and was also a lobsterman.
He was predeceased by his daughter, Carolyn Harshbarger, wife, Katherine Mason, one brother, two sisters, and his parents.
He is survived by his daughters, Gloria Atteberry; Phyllis and Howard Allen; Rebecca and Richard Yoskey; and Kathleen Tullis; son-in-law, Blaine Harshbarger; eleven grandchildren; 2 step grandchildren; sixteen great grandchildren; sisters, Glenda Bergeron, Lucy Labonte, and Beatrice Lucas; brother, Lloyd Wallace; and a special mention of his close friends Jason and Rachael Rowan, Dickie Pennel, and Mark Wallace.

A celebration of life will be held this summer.

In Lieu of flowers contributions may be made to Midcoast Humane Society, 190 Pleasant Street, Brunswick, Maine 04011.