« Obituaries | William H. Petherbridge
William H. Petherbridge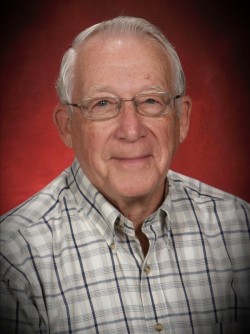 Date of Death: October 20, 2017
Date of Birth: April 7, 1933
Biography:
William H. Petherbridge, age 84 of Manchester, ME passed away peacefully on October 20 at the VA Hospice Unit in Togus, ME after a 10 month battle with cancer. Bill was born in Passaic, NJ on April 7, 1933 to Mary Emery and William Harold Petherbridge. He is survived by his wife of 58 years, Peggy Brann Petherbridge and three children; Eric and his wife LeeAnne of Tewksbury, MA, Chad and his wife Cindy of Auburn, ME and Holly of Menifee, CA. He leaves behind 7 grandchildren; Ryan, Owen, Dylan, Billy, Nicole, Isaac, and Laila. Bill is also survived by his brother David Petherbridge and wife Shirley of Webster, NY and sister Jane Petherbridge Ives and husband Cliff of Portland, ME.
After serving his country as an Air Force veteran in the Korean War from 1952-1956 Bill returned home and was employed for 38 years by Sampsons and Hannaford Brothers Supermarkets. He was a member of High Street Congregational Church in Auburn, ME for the last 48 years as well as a member of Tranquil Masonic Lodge #29 in Auburn, the Kora Temple Shriners Greeter Unit of Lewiston, ME, the American Legion Post in Hallowell, ME, and the Elks Lodge in Zephyrhills, FL. Bill enjoyed camping and playing golf with his many friends in Zephyrhills, FL and Manchester, ME.
A memorial service for Bill will be held at High Street Congregational Church 106 Pleasant Street in Auburn, ME on Saturday November 11, 2017 at 11am. In lieu of flowers please consider a donation to the Androscoggin Home Care and Hospice who provided Bill with tremendous comfort and care during his final few months or to a charity of your choice.