« Obituaries | William "Bill" Peters
William "Bill" Peters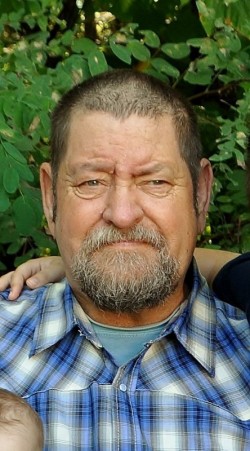 Date of Death: December 29, 2017
Date of Birth: April 4, 1952
Biography:
On April 04, 1952, in Lowell, MA, Robert and Muriel (Fulford) Peters welcomed their son, William (Bill) Andrew Peters to the world. Bill was affectionately referred to as the "caboose", or the 4th and supposed final child to the Peters family, and the nickname, "Cabbie" Or "Cab" stuck even after his two younger siblings were born. 
While Bill was raised in Billerica, MA, his father would often take he and his brothers on hunting, fishing and camping trips further north to Maine and New Hampshire. Bill never felt more at home than he did in the Maine woods, so he chose to make it his permanent home, moving to Auburn in January of 1980. 
Bill accepted a position working for the then Allied Container and made it his life long career, working from 1980-2017. Though he became disabled in 2003 as a Shift Superintendent, Bill was always proud of his hardworking team who broke record after record on the production floor. 
It was there that he met his wife of 36 years, Kathleen Cosgrove. Though at first she resisted his charms, stating he was much too old for her (5 years her senior) she eventually gave in and accepted a date (though if you ask Bill, it was the other way around). Once Bill won over Kathy's son, Deryk, they were married on July (Or was it June?) 18, 1981. 
Their daughters, Sarah and Megan came along in the following years, completing the family. The Peters Family spent many wonderful years living a traditional Maine Family life, hunting and fishing, camping and exploring the woods, gardening in the summer and shoveling snow in the winter. 
Bill was the kind of man who liked to give back to his community, so in 1984 he joined the Canton Volunteer Fire Department, actively serving to the level of Assistant Fire Chief before he resigned in 1998. 
In August of 1998 Bill was diagnosed with Type II Diabetes. Being the kind of man he was, Bill would not let sickness define him. In October of 1998, Deryk moved home from the Navy and for a few short months life was sweet and the family was together again. 
A tragic house fire took the lives of Deryk and his fiancée, Cherie while they slept on January 28, 1999. Through this heartbreaking time, Bill stood by his family and continued to provide for them by working hard, both at work and at home. 
To say that Bill was a hard worker would be an understatement. He worked hard so that he could play hard and was often rewarded with a hearty moose or deer, a plentiful garden, a cozy hunting camp, and days full of life long memories.
With age came new memories, grandchildren were born and no one could bring him joy like Kyen, Chloe, Lucas and Violette could. As sickness began to take its toll on his body, his grandchildren gave him strength to continue on. He loved them unconditionally and they loved him in return. No one on this earth could top their Buppa.
Bill endured so much in the last years of his life that his grandsons began to reference him when one of them got hurt or something they were doing was difficult, one would encourage the other by saying you had to be, "Tough, like Buppa,". 
Though chronic illness changes people, Bill never lost his ability to make people laugh. His quick wit and sense of humor got him through a lot of difficult situations in his life. This is how he will be remembered. Tough and funny, to the very end.
My Dad passed away at The Hospice House in Auburn on December 29, 2017. His last words to me, after telling me he loved me and not to be sorry were, "Get me outta here," trying to make me laugh one last time, through my tears. I love you, Dad, I'll always try my best to be "Tough, like Buppa". 
Special thanks to the Nurses and Therapists At Androscoggin Home Care and The Hospice House and to Danielle Withers At Fresenius Medical Care for continuously going above and beyond for my Dad. 
Bill is survived by his wife, Kathy; Daughters, Sarah Teixeira and husband, Justin, Megan Peters and spouse, Scot; grandchildren, Kyen, Lucas and Violette Teixeira and Chloe Maxim all of Sumner. Siblings, Jim Peters and wife, Linda, Steve Peters, and Gail Daye and husband Jim all of Oregon, Robert Peters Jr and wife Dianne of Bath, Janet Colley of Georgetown and many nieces and nephews. He was predeceased by his parents and his son, Deryk. 
A celebration of life ceremony will be held at the Boofy Quimby Memorial Center in Turner, Maine on Saturday, January 13, from 1-3 PM. Ceremony is pot luck. Please bring finger foods to share.