« Obituaries | Kathleen Margaret Perkins
Kathleen Margaret Perkins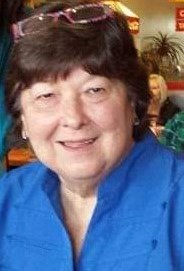 Date of Death: October 14, 2022
Date of Birth: December 23, 1940
Biography:
Though still filled with enough optimism and ideas and "get up and go" to exhaust even the youngest amongst us, Kathleen Perkins died on Wednesday, October 14th.  Having been born into an early life of hardship and deprivation, Kathy Perkins devoted her entire being to making the world a better place for all those around her. No one was a stranger to Kathy and everyone she met was a beneficiary of her love and friendship and caring.
Kathy and her devoted husband Bill, who fell in love while working with the youth of St. Therese's Toreadors in Everett, MA were married 55 years and raised their children Dennis, Colleen, Therese, and Christopher in their home in Saugus, Massachusetts in a world of warmth, kindness, and endless and unconditional love.
To all in her orbit, Kathy became the neighborhood mother, friend and confidante. A dedicated nurse for all her adult life, Kathy was a caregiver all the way down to her toes, bandaging skinned knees, nurturing the stray animals inevitably brought her way, and providing love and attention where the world fell short of each. Kathy's nursing career saw her spreading her unique and bottomless capacity for caring to the Whidden Hospital emergency room in Everett, Mass, to the Saugus public schools, to even the rough and tumble world of an industrial canning company. 
Kathy delighted in making others happy. It didn't matter whether you were one of the people closest to her or one of the lucky folks she encountered through the whirlwind of activity that was her daily life. Outsiders encountered in town became surrogate family. New neighbors quickly became lifelong companions.  When she and Bill retired to the tiny Maine town of Phippsburg, Kathy, within months of taking up residence at Cox's Head, took on local responsibilities small and large. As her family grew with the birth of granddaughters Penelope and Lily, Kathy, of course, became the doting and adored grandmother (preferred name, "Mam") of any child's dreams.
Kathy Perkins accomplished all this widespread joy while uncomplainingly coping with a raft of health problems that would overcome a dozen lesser mortals. Whether whisking her family off to her beloved Disney World, or taking those closest to her to visit her even more beloved Ireland, nothing slowed Kathy Perkins down. She ran committees, raised funds, made and gave away innumerable quilts, and fielded daily calls in the dozens from the many friends and acquaintances she accumulated in a life dedicated to simply being kind, fun, and loving. 
To her family, Kathy was everything. To Kathy, her family was her life. When she left us, those who loved her (meaning anyone who met her, ever) recognized immediately that the world was suddenly a colder, lonelier place, even as the memories of her lifetime of service, kindness, and silliness rushed in to remind us how life should be lived.
A memorial service for Kathy Perkins will take place at her treasured Popham Chapel on November 12 at 1:00 pm. All are welcome to attend and celebrate the life of the woman we all love so much. In honor of Kathy, please wear bright colors to her service and prepare to laugh as much as you cry. In lieu of flowers, the family urges all of us to carry on her legacy by doing a random act of kindness and generosity in her name, or to donate to the Popham Chapel.