« Obituaries | Eugene Richard Pepin
Eugene Richard Pepin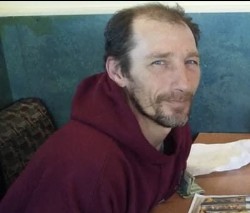 Date of Death: May 17, 2023
Date of Birth: May 2, 1966
Biography:
Eugene Richard Pepin 57 of Auburn, died unexpectedly on Wednesday May 17th at home. Eugene was born on May 2nd, 1966, to Donald and Eileen Pepin.
Eugene enjoyed spending time with his family, especially his 5 grandchildren. He loved playing sports, especially softball. He had a huge love for music and loved to sing. Eugene had many different jobs and excelled at all of them.
Eugene is predeceased by his parents Don and Eileen and father-in-law Ronnie.
Eugene is survived by his wife Robin of 38 years, his daughter Phylisha (sweetheart) and her significant other Jeremy Oakes. Son Brett and his fiancé Lindsay (Grace) Dumont. Four brothers Pete, Ken, Bill, Tony, and sister Kylie. And his 5 beautiful grandchildren Alexis Rae, Xavier James, Kasen Allen, Parker Phillip, and Emmit Oliver.
In lieu of flowers reach out to wife Robin or children Phylisha and Brett.