« Obituaries | Stephen Pennington
Stephen Pennington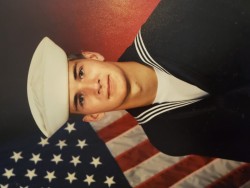 Date of Death: April 15, 2022
Date of Birth: March 15, 1972
Biography:
Stephen Pennington, 50 of Lewiston died unexpectedly at home on Friday April 15th
He was born on March 15th 1972 and was brought home to be loved so very much by his Father David Pennington and Mother Elizabeth Pennington. Steve was the first of their three children.
Steve enjoyed being a member of Grace Community Church in Auburn.  He truly felt like he was a part of something there and even started preaching! He had just recently become a minister and could not have been more proud.
Steve also enjoyed spending time with his family and friends as well as drawing and being creative with art.
Steve spent most of his career in customer service. He was excellent at it and enjoyed it.
Steve is predeceased by his Father David Pennington and is survived by his Mother Elizabeth Pennington, his brother Andy Pennington and his wife Tanya, his sister Erin and her fiance Josh, as well as his three nieces, two sons Peter and Shawn and his best friend Chris