« Obituaries | Rosannda "Rose" Penley
Rosannda "Rose" Penley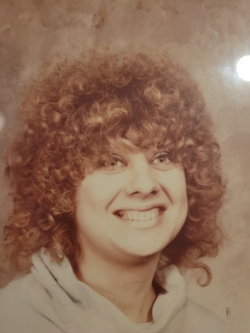 Date of Death: May 20, 2021
Date of Birth: June 23, 1949
Biography:
Rosannda Lillian Penley went to her heavenly home on May 20, 2021 after being surrounded and loved by her family during a long illness.
 Rose was born on June 23rd 1949 to Walter and Lillian Penley. Rose loved God and her family. She had 3 sons, Troy Penley and his wife Becky, Tom Garland and is predeceased by son Todd, and one daughter, Tania Hutchinsand her husband Joe. She was so proud of her grandchildren, Meghan, Morgan, Nathan, Zane and Sarah. Her great granddaughter Maya lit up her world.
In 2015 Rose accomplished a great achievement and earned her high school diploma at the age of 65. Rose enjoyed painting and spending time with John, Betsy and her other friends at Fox
School Apartments. Rose's love of God was infectious and her
spirit will be missed by so many. She is survived by many family members
including some of her siblings, nieces, nephews, cousins and friends.
Services will be held June 12 2021 at 12pm at Greene Baptist Church 102 Main St Greene ME 04236