« Obituaries | Earlene D. Whitten Pelton
Earlene D. Whitten Pelton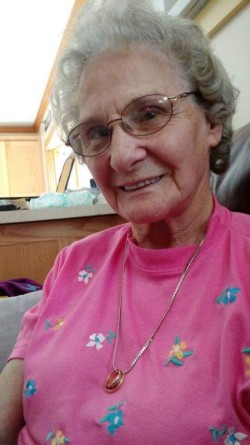 Date of Death: May 2, 2023
Date of Birth: February 6, 1929
Biography:
Earlene D Whitten Pelton, 94, of West Gardiner passed away on May 2, 2023, at Maine General Medical Center after a brief illness.
Earlene was born on February 6, 1929 to parents Erlon and Cora (Tims) Whitten of Manchester.  She attended Manchester schools and graduated from Cony High School in 1947. 
She married Ray W. Pelton on November 20, 1948 in Augusta, ME.  They resided and raised 4 children in Manchester.  Donna R Drolet and her husband Andre of Randolph, Gary Pelton of Dixmont, Daryl Pelton of Wayne, and Cathy Small and her husband Tim of West Gardiner.  Earlene has 9 grandchildren Raymond Drolet, Michael Drolet and his wife Angel, and Roger Drolet and his wife Beth.   Troy Pelton and his wife Melissa, Jerry Pelton, and Julie Pelton and her significant other Gregg Nalette, Vicky Parks and her husband Michael.  Casie Small Bumford and her husband Bo, and Dustin Small.   She has 16 great grandchildren, Cameron, Haley, Madelynn, and Eben Drolet.  Taryn Drolet.  Alexander and Quinn Drolet.  Elliott, Amelia, and Madeline Pelton.  Devin and Rylie Nalette.  Michael and Carlene Parks.  Andie Lynn and Kamden Small.
A memorial service will be held at Penney Memorial Baptist Church in Augusta on June 24, 2023 at 1:00 pm
In lieu of flowers, Earlene has asked that donations be sent to Penney Memorial Baptist Church, 35 S Grove Street, Augusta, ME 04330