« Obituaries | Maxwell R Payne Jr.
Maxwell R Payne Jr.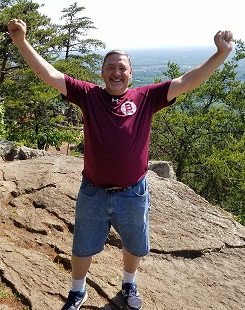 Date of Death: December 9, 2021
Date of Birth: February 8, 1959
Biography:
Lewiston-Maxwell R Payne Jr., 62, passed away on Thursday, December 9, 2021 at Central Maine Medical Center, Lewiston.
He was born on February 8, 1959 in Brunswick the son of Maxwell R Payne Sr., and Esther M Grover Payne.
Maxwell grew up attending the Brunswick Church of the Nazarene.  As an adult, he became a member of the LisbonFaithBible church.

Maxwell was involved in many things church related. It was not uncommon to find him filling in at the pulpit, singing, Bible studies, etc. He enjoyed helping those in need, whether the red cross for disaster relief, holiday meals, even giving family holiday mealtime for others who had none, ringing the bell for the salvation army, etc. He helped Hope Haven with distributing Thanksgiving meals and Operation Christmas Child, including volunteering at a facility in NC one year. Maxwell loved visiting family and friends, going for rides, riding motorcycles, etc. His life was God and family. He was a very blessed man.
He was employed throughout his life at Bowdoin College, Masonite/Knight Celotex and most recently Bates College.
Maxwell was predeceased by his parents Maxwell and Esther Payne and a grandchild Jordan E Morong.
He is survived by his fiancee Andrea Tibbetts and her daughter Amelya Tibbetts, sister Annette Almy and husband Wayne, their daughters Joy Stewart, her husband Russell; Crystal Reed, her husband Jeremy,  brother James Payne all of Maine, children Jessica Morong of NC, her husband Brett, their 8 children Julianne, Justin, Jennifer, JamieLynne, Jonathan, Jaina, Joanna, and Josephine; Maxwell Payne III of MI, his wife Ashley, their 4 children Gavin, Zak, Victoria, and Elijah;  He is also survived by several nieces and nephews who all loved him very much.
A funeral service will take place on Monday, December 20, 2021 at 11:00 AM Community Baptist Church 9 Main Street
Sabattus, Maine 04280
 Please send donations to The Homestead / Food Pantry c/o Community Baptist Church of Sabattus.