« Obituaries | Alexandre Christian Patterson
Alexandre Christian Patterson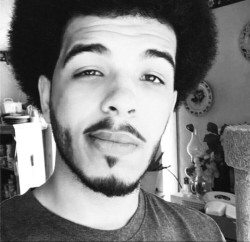 Date of Death: April 13, 2023
Date of Birth: September 21, 2002
Biography:
It is with heavy hearts and great sadness that we mourn the passing of Alexandre Patterson
Herring, a shining star who left us all too soon. Alexandre, fondly known as Alex, was a
beautiful soul who touched the lives of everyone he met with his infectious smile, his warm
heart, and his boundless generosity.
Alex was a devoted son, brother, family member, and friend, who lived his life with purpose and
passion. He was a young man of great character, integrity, and kindness, who always put the
needs of others before his own. His gentle spirit, his contagious laughter, and his unwavering
loyalty will be deeply missed by all who knew and loved him.
Alex was a bright light in this world, with a quick wit and a sharp mind. He inspired those
around him to be their best selves. His absence leaves a hole in our hearts that will never be
filled.
Alex's passing is a profound loss to his father Sherron Herring, his mother Mary Patterson, his
brothers Jacob and Carter, sisters Emily, Kierra, and Vivian, his grandparents Gail and Nelson
Cunningham, and grandparents Mike and Jane Patterson, his loving aunts, uncles, cousins,
step-parents, and countless friends. Our thoughts and prayers are with each of them during
this difficult time.
Alex's service will be held on Thursday, April 27 at 11:00am, at Pathways Vineyard Church in
Lewiston, Maine. It will be a time to celebrate his life, share memories, and say goodbye to a
young man who touched our hearts in so many ways. Although he is no longer with us, his
spirit and his legacy will live on forever. Rest in peace, dear Alex. You will be deeply missed.