« Obituaries | Yvonne Parker-Dumond
Yvonne Parker-Dumond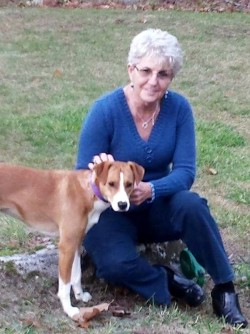 Date of Death: August 16, 2023
Date of Birth: August 29, 1952
Biography:
Yvonne Parker-Dumond, 70 of Buckfield, Maine passed away peacefully on August 16th, 2023 with her children by her side.
Yvonne retired early and traveled coast to coast with her dog "Lucy", completing the entirety of her
bucket list.

Yvonne was predeceased by her husband, Maurice Dumond.

She is survived by her children, Tammy Melboume (Keith) of Phillipsburg, NJ, Scott Parker (Lora),
Steven Parker (Jess) of Hebron, ME; stepdaughter Cindy Capalbo of Lewiston, ME; grandchildren CJ,
Brandon, Kyle, Kolton, John, Samantha; and great grandchild Hunter.