« Obituaries | Elaine Dale Parker
Elaine Dale Parker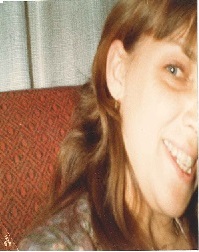 Date of Death: May 29, 2017
Date of Birth: November 29, 1949
Biography:
BRUNSWICK - Elaine Parker was born on November 29, 1949 and died on May 29th, Memorial Day, 2017.
She is the daughter of Helen Re and William (Bill) Parker and married to the late Robert Earl Minter.
She is survived by two children, Salena and Michael Minter of New York, and granddaughters, Aradia and Sashi Bigelow. Elaine had a third child, a son that was adopted at birth in 1965 in Fort Lauderdale Fla.
Ms. Parker graduated St. Thomas Aquinas High School in 1968 and was a student of life consummating her degree upon her death.
She completed the Master Gardening Program through Cornell Cooperative Extension in Hudson valley NY and was a volunteer at the Vanderbilt Gardens in Hyde Park NY and a volunteer at the Brunswick Library in Maine.
Elaine was an eclectic personality. She had a passion for the ocean, gardening, felines, flea markets and genealogy. She loved a good coastal storm and was starting to pursue herbalism and whole foods in her later years. Anybody that took the time to know her would find that she was harder than a walnut to crack but full of goodness inside.
Favorite poets: Poe and Longfellow
For the secret of the sea and the heart of the great ocean
sends a thrilling pulse through me. (Longfellow)
All that we see or seem is but a dream within a dream. (Poe)
Elaines pearls of wisdom:
It isn't fair: the caterpillar does all the work, and the butterfly gets all the glory. (George Carlin)
Chaos: In our hearts we know that chaos is the Mother of Order and that every so often we have to fall back into the matrix and let go. (Spiritual Awareness)
Cast off everything that is not yourself. (Persius)
There is no death, only a change of worlds. (Chief Seattle)
Love never gives up, never loses faith, is always hopeful, and endures through every circumstance. ( 1Corinthians 13)