« Obituaries | Blanche D. Parker
Blanche D. Parker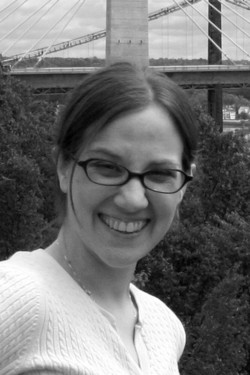 Date of Death: May 7, 2016
Date of Birth: August 1, 1922
Biography:
Auburn - Blanche D. Parker, 93 a resident of Frost Hill Avenue, Lisbon Falls, Maine, passed away peacefully Saturday May 7 at the Hospice House with her loving family by her side.
 She was born in Lisbon Falls on August 1, 1922 the daughter of Eugene and Rose Eva (Caron) Bourgoin. She graduated from Lisbon High School in 1940 as Salutatorian then went to and graduated from Bliss Business College in Lewiston. She worked for the U.S. Gypsum Co. in Lisbon Falls for 25 years and in later years worked at L.L. Beans in Freeport for 5 years. 
She was a member of the Lisbon Falls Historical society and a member of the Shiloh Church in Durham, Maine. Her favorite hobbies were spending time with her family, oil painting and teaching art.
 She is survived by her husband of 73 years, Walter and their four children, Nancy and husband Victor Bouchard of Brunswick, Carolyn and her husband Dr. Alex Norzow of Bowdoin, Glenice and her husband Gary Green of Turner and her son Richard Parker of Browntown, Virgina.  She is also survived by 10 grandchildren, 10 great grandchildren and 6 great great grandchildren and several step grandchildren and step great grandchildren, also many loving nieces and nephews. She is also survived by her younger sister Cecile Wiley of Bedford N.H.
 A memorial service will be held at 11am on Saturday July 23rd, 2106 at at Shiloh Chapel, 38 Beulah Ln, Durham, ME.