« Obituaries | Verne Paradie Sr.
Verne Paradie Sr.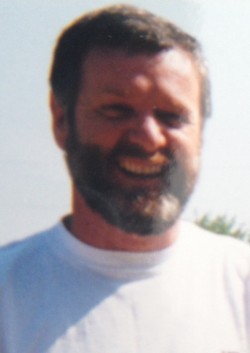 Date of Death: November 22, 2013
Date of Birth: January 10, 1953
Biography:
Verne Paradie, Sr., 60, of Hartford, passed away peacefully on Nov. 22nd, 2013 at his home with his family by his side.
Verne won the battle over ALS, eventually succumbing to cancer.  Verne grew up in Auburn, Maine and graduated from Edward Little High School in 1971, where he starred in basketball and baseball.  After high school, Verne married Sandra Hamel.  He spent most of his life working for Northeastern Refrigeration installing refrigeration in supermarkets across northern New England.  He also helped found Maine Market Refrigeration.  Verne's personality made him well known and well liked with all of those he interacted with, both at work and socially.  For many years, Verne continued to pursue his love of baseball by playing softball for the East Auburn Lakers. He was an avid Red Sox fan, making sure he watched every single game and insisting he could do a better job coaching.  This fall, he was able to watch the Red Sox win the World Series with his children at his home, which brought him great joy. Many people still approach his family members with stories of Verne's success on the softball field.  After his illness prevented him from working and playing softball, Verne spent every day playing Tiger Woods Golf on the internet with his close friends from all over the world.  He was able to establish many close and lasting friends from playing golf every day.  In 1994, Verne married Debbie Prokey, who has been his dedicated  and devoted caregiver for the past several years.  Verne's fight with ALS is an inspiration to all that knew him.  He fought the disease for nearly 20 years despite being given only 2 years to live.
Verne is survived by his loving and dedicated wife Debbie Paradie of Hartford, Maine, who provided devoted and daily care for Verne for the past several years. Children Verne Paradie, Jr. and his wife Tara of Auburn, Maine, Tammy Thibeault and her husband Dan Thibeault of Litchfield, Maine, Tammy McClain and her husband Steven of Ohio, Trish Fecteau and her husband Jim Fecteau of Connecticut, Dawn Lamontagne and her husband Jason of New Hampshire, Shawn Prokey and his fiance De'Ana Celestino of Hartford, Maine, Shannon Breton and her husband Kevin Breton of Hartford, Maine.  18 grandchildren: Emma, Giles, Braden and Meaza Paradie; Olivia and Ariana Thibeault; Dillon, Brandon and Blake McClain; Kayla and Haley Theriault; Caitlyn and Matt Fecteau; Gage and Samantha Lamontagne; Abigail Prokey; Nolan and Alyssa Breton.  He is also survived by Brother Henry Paradie, of Lisbon Falls, Maine, Brother Robert Paradie (companion Aurie Cox) of Lisbon Falls, Maine, sister Shirley Hersey (companion Norman Enman) of Turner, Maine and sister Rita Nichols of Minot, Maine and first wife Sandra Paradie of Litchfield.
A service honoring Verne's life will be held at 4:00 p.m. on Monday November 25 at East Auburn Baptist Church.  Please join us in celebrating Verne's life.  In lieu of flowers, contributions may be made to the ALS Association, Muscular Dystrophy Association, or American Cancer Society.
Condolences may be expressed at Funeralalternatives.net