« Obituaries | Judy A. Ouellette
Judy A. Ouellette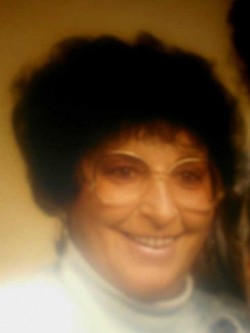 Date of Death: December 24, 2013
Date of Birth: September 10, 1947
Biography:
LEWISTON — Judy Ann Ouellette, a resident of Ward Road in Topsham, passed away peacefully and unexpectedly at Central Maine Medical Center on the morning of Tuesday, Dec. 24. Her husband, Raymond "Joe" Ouellette, and daughter, Lori (Poulin) Freeman, were at her side during her final days when she was unable to rally from a lung infection.
Judy and her twin brother, Jerry, were born on Sept. 10, 1947, to Ralph and Lillian Reynolds at Central Maine General Hospital in Lewiston, now CMMC. Her entire childhood was spent as a happy, little sprite, growing up with a great gang of kids who roamed the woods, streams and gullies of a magical place called Pine Grove Park in Lisbon Falls.
She was a huge animal lover and enjoyed raising many dear pets. For many years, Judy worked as a hostess at the former Brunswick Chuck Wagon and at area convenience stores. She loved being around people, and all her many friends would attest that being around Judy meant love and laughter would be in the air. Judy enjoyed music and dancing, and was a fan of Barbra Streisand's music and movies; her big hope was to one day see Barbra in concert.
Instead, we will bid farewell to our dear Judy with our own wonderful "Memories." It will be the laughter that we all will remember for the way Judy touched our lives.
She is survived by her husband of 30 years, Raymond "Joe" Ouellette; her daughter, Lori (Poulin) Freeman and husband, Robert, of West Gardiner; a granddaughter, Staci King; a great-grandson, Gavin Clark, of Litchfield; a brother, Richard Reynolds and wife, Bonnie; sister, Marjorie Dugas; Babe and Susie Littlefield; the daughters of her twin brother, Tammy and Robin; in-laws, Harry and Barbara Judd, Ray and Linda Wing; a favorite cousin, Faye Brown; and many dear friends.
Judy was predeceased by her parents, Ralph and Lillian; twin brother, Jerry; and brother, David.