« Obituaries | Frank Olehowski
Frank Olehowski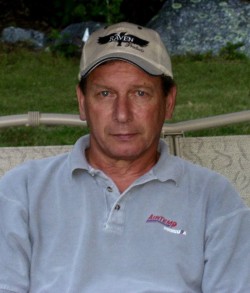 Date of Death: January 6, 2023
Date of Birth: July 1, 1951
Biography:
Frank Olehowski, of Gray, Maine, died January 6, 2023 after a long illness.
He was born July 1,1951, in Lewiston, Maine to John and Laura Olehowski.
Frank graduated from Lewiston High School, and served in the United States Air
Force from 1969-1972. He lived on Peaks Island for several years before
moving to Gray in 1985.
Franks career life was inside sales at wholesale plumbing and heating
companies. He worked for Colonial Supply, Redlon & Johnson, and Portland
Winnelson. Thank you to all his co-workers for donating their time and effort to
update the house for Frank after his debilitating strokes.
Frank excelled at playing pool. His other interests included cooking, gardening,
politics, and playing poker. He enjoyed cookouts, going to his summer home in
Madawaska, and grocery shopping. He loved spending time with his dog,
Louie, and his parrot, Storm.
Frank leaves behind a sister, Angie Kelso and her husband, John of Peaks
Island; brother, Tim and his wife, Heidi of Lewiston; nieces, Lalania Mandeville
and Nadia Snow; and nephews, Torr Kelso, along with Dustin, Luke, and Drew
Olehowski; and stepdaughters Cindy Swift of Gray, and Trudy Files of Raymond.
He was predeceased by his mother and father, John and Laura Olehowski and
his wife, Linda Swift Olehowski most recently, that he loved very much and he
wanted nothing more than to be with her.
I would like to give special thanks to the Togus VA, notably to Jessica and Dr.
Boyd, for all the help you provided me over the years, and especially the help
with Frank at the time of my mother's sudden death. You both went above and
beyond and it was much appreciated.
In lieu of flowers, donations may be made in Frank's memory to:
Seymour's Bird Refuge
204 Gray Road
Cumberland, Maine 04021
seymoursbirdrefuge.com