« Obituaries | James (Jim) M. O'Donell
James (Jim) M. O'Donell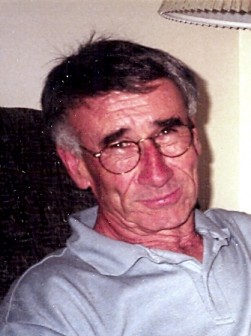 Date of Death: August 16, 2010
Date of Birth: June 18, 1940
Biography:
Auburn-James (Jim) M. O'Donnell of Lewiston passed away on Monday, August 16, 2010, at Hospice House in Auburn.  Jim was 70 years young.  A life-long resident of Lewiston-Auburn, he was born in Lewiston on June 18,1940 to Adeline (Adams) and John O'Donnell. 
After graduating from Edward Little High School in 1958, Jim joined the U.S. Air Force serving 4 years while stationed in North Dakota.  Upon completion of his tour of duty, he furthered his education completing courses in refrigeration at Wentworth Institute in Boston.  After taking a position at Snow's Appliance & Service Center in Auburn, Jim continued his educational quest taking additional college courses at Central Maine Community College.  Ultimately, Jim found the work he loved most when he was hired by United Parcel Services as a   driver, a career he thoroughly enjoyed for 30 years.
Jim was known as "Slim" to his co-workers who loved and respected him. His route customers grew fond of his good natured personality and soon became his friends, always looking forward to his deliveries and his caring ways.  Upon retirement Jim maintained many of the relationships he developed along the way, fondly remembering so many of their names.  He was instrumental in initiating bi-monthly meetings with fellow UPS retirees, a tradition which continues.
An avid outdoorsman, Jim loved fishing, especially fly fishing in Cape Breton, and spent many wonderful hours with his friends fishing the lakes, ponds and rivers of Maine as well as trips to other parts of the country.  Other fond memories for family and friends were numerous summers at the camps in Bingham, Maine, which without Uncle Jim would never have come to be.  Jim was a member of the American Legion and the Elks Club of Lewiston where he was well known as a "pool shark."
Jim met Diane Nolan, the love of his life, when she was on vacation from college, and whom he married on August 23, 1969, in Auburn.  Married for 41 years, Jim and Diane loved traveling and spending time together with family and friends.  Always a planner, he often had a project going at home or was helping a neighbor, friend or family member, whoever could use a hand.  Strong, steadfast, problem-solver, positive attitude, loyal, compassionate and social are all attributes his family and friends would use when talking about Jim and the way he lived his life..
Pre-deceased by his parents, Jim leaves behind his wife, Diane, and his two sisters, Margaret Marcotte of Lewiston and Joyce Paradis (husband Scott Neely) of Yarmouth.  Other surviving relatives include his sisters-in-law Barbara Burton (husband Richard) of Island Falls, Brenda Kay of Auburn. and his brother-in-law William Nolan (wife Brenda) of Auburn and many nieces and nephews to whom Uncle Jim was very special.
Family and friends are invited to visit on Wednesday, August 18th from 4 to 7pm at Funeral Alternatives.  A graveside service will take place on Friday, August 20th at 11am at Mt. Hope Cemetery, Lewiston.
The family wishes to thank Hospice House for the special care given to Jim and his family. 
Donations may be made to the Androscoggin Home Care and Hospice P.O. Box 819 Lewiston, Me 04243-0189 in memory of Jim.
Arrangements are under the care of Funeral Alternatives Group 25 Tampa St. Lewiston, Me 04240.