« Obituaries | Horace A. Niemi
Horace A. Niemi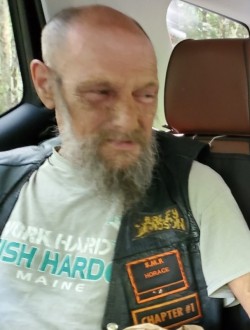 Date of Death: January 6, 2022
Date of Birth: August 28, 1949
Biography:
Horace A. Niemi, 72, of Lewiston Maine passed away on Jan. 6th, 2022 at Marshwood in Lewiston after a short battle with cancer. He was born in Norway on Aug 28, 1949 to parents Eli and Elva (Farris) Niemi.
Horace liked fishing, playing horseshoes, and enjoyed time spent with his family and friends. He worked in flooring around Lewiston and Auburn for many years.
Horace was predeceased by both parents; his siblings, Alden L. Niemi, Robert E. Niemi, Jeannette R. Bushey, Maynard Niemi, and Carl Niemi; three nephews; and one niece.
Surviving him are his siblings Raymond Niemi Sr., Paul Niemi Sr., Nancy Paquette, Roger Niemi, Carroll Niemi Sr., and Ruth Ann Niemi; as well as many, many neices and nephews.
A memorial visitation will be held on Saturday Jan. 15th, 2021 from 1-3 at Funeral Alternatives, 25 tampa St. Lewiston, Me. A brief memorial service will follow at 3:00pm. Burial will take place at a later date. In liew of flowers, donations may be made to Horace's family to help with costs, if so contact Abbie Niemi..